Retired expats in Thailand fear effects of strengthening baht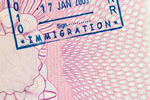 The Thai baht recently hit a 31-month high, sending shivers through expat retirees living off their fixed pensions.
The seemingly never-ending rise of the baht is a frequent subject of posts on Thai expat forums, with many refusing to believe the reasons for its strength as put forward by the junta government. The latest rise against the US dollar brings the 2017 increase to 9.9 per cent, with one dollar now worth 32.5 baht and prompting calls from the Thai Board of Trade and the Chamber of Commerce's chair Kalin Sarasin for intervention by the Bank of Thailand.
The two trade organisations believe the baht is now rising too fast and is likely to affect exports, which account for more than 60 per cent of Thailand's GDP. Sarasin added a stronger baht is certain to have even more negative effects on tourism, another stalwart of the country's GDP. One effect he didn't mention is its effect on expats working or retiring in Thailand, many of whom are now seeing their salaries or fixed income pensions and investment returns sliding slowly towards a point of no return.
A large number of retired expats are married to Thais and have children to support and educate as well as taking on financial responsibility for their wives' extended families. Some 10 years ago, the baht hovered around 69 to the pound sterling and is now trading at 43, seriously affecting those receiving pensions in their home currency. Britons on the UK state pension arriving in 2007 would have received around 40,000 baht per month, with today's figure of around 26,000, enough for basics but still a massive fall. Many are now considering a move to cheaper Cambodia or a possible return to the UK due to the unfavourable currency exchange rates.
With the increasing popularity of alternative tourist hubs in the region, including Cambodia and Vietnam, a continually strengthening baht is certain to affect the numbers of tourists arriving in Thailand, especially as former favourite destinations such as Pattaya and Phuket are now far more expensive than in previous years. Taking into account the continuing effects on exports, tourism, expats and the general economy, calls to curb the currency's strength deserve careful consideration.