Currency Exchange News - Emigrate UK Page 3
This is the category page for all Currency Exchange news here on emigrate.co.uk, where you can view all the Currency Exchange emigration news.
Online forex services gaining popularity with expats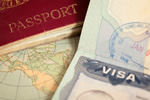 Banks are being given a run for their money by new online forex services. Traditional currency exchange dealers including money transfer agents and banks are losing customers to a new-style foreign exchange system which matches clients who wish to sell to those wishing to buy. The increasing popularity of these websites with travelling...
High end hangouts and bargain basement cities for expats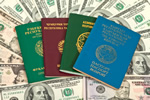 Whether you're searching for a high-end hangout or a bargain-basement home from home, moving overseas is a chance to enjoy new opportunities, cultures and lifestyles. Moving overseas involves many considerations, a good number of which are linked to individual financial situations. As with so much else nowadays, the internet is your...
Expat victims of Premier FX crash determined to fight for their money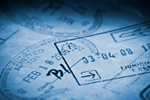 Premier FX was a popular choice for expat professionals remitting moneys to the home country as well as for expat retirees bringing in their pension payments in their host country's currency. The supposedly reputable forex platform was based in and operated from Portugal, offering all the usual guarantees, but it now seems the...
Further sterling fall causing hardship for Brit retirees in Spain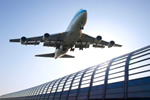 British pensioners living in Spain on the UK state pension have lost some 20 per cent of its purchasing power due to the Brexit referendum. Vice President of Brexpats in Spain Richard Hill quantified the loss caused by plummeting exchange rates as set against increasing living costs and higher taxes, saying the significant loss of income...
Avoiding financial hassle during and after emigration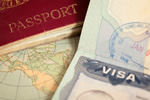 The entire emigration process is daunting for those new to becoming an expat, but taking care of finances is essential. For expats, there's a huge emphasis on getting used to a new culture, a new language and a new workplace or way of life, but newly arrived expatriates should take care they don't ignore their finances. Dealing with...
Key factors for expats looking for a mortgage in Spain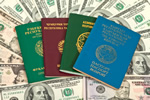 Decades ago, Spain was just a summer holiday destination for Brits, but nowadays it's a hub for would-be expat home owners. Permanent residency is the aim nowadays, with British retirees, entrepreneurs and property investors rushing to secure a home in the sun before March next year. The housing market is springing out of its slump and...
Brit expat retirees set to lose on sterling fluctuation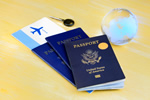 British retirees overseas may lose 20 per cent of their pension payments due to sterling fluctuations. If you're at the number-crunching state of preparing to become a British expat overseas, it's wise to take into account the Brexit effect on the pound's exchange rate. In the case of a no-deal Brexit, sterling is expected to crash,...
Older expats in Jakarta warned over Singapore forex scam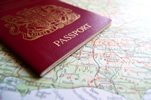 A new scam is causing concern amongst Jakarta's expatriate communities. Whilst this new scam should, in theory, be immediately recognisable for what it is, new arrivals in Indonesia could easily be tempted to make some spare cash on foreign exchange. One elderly female had just left her house when she was approached by a well-dressed man...
British expat retirees warned over leaving pensions in sterling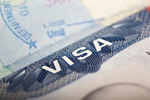 The average pension pot for UK expat overseas is around £210,000, but currency fluctuations may cause losses of 20 per cent. A recent analysis of the plunging pound's effect on British pensions paid in sterling on behalf of UK expats living overseas gives bad news for the estimated 247,000 Brit retirees living abroad. Put bluntly,...
Tips on maximising the yield from your expat property investment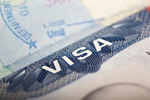 Managing an overseas property investment as an expat can be hard work and worry if you're not clued in. Nowadays, many expats are investing in properties back in the home country or are buying ahead in their chosen retirement haven, letting the property out until it's needed. Whether you've bought a second home for holidays, a...