Currency Exchange News - Emigrate UK Page 3
This is the category page for all Currency Exchange news here on emigrate.co.uk, where you can view all the Currency Exchange emigration news.
Avoiding financial hassle during and after emigration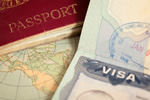 The entire emigration process is daunting for those new to becoming an expat, but taking care of finances is essential. For expats, there's a huge emphasis on getting used to a new culture, a new language and a new workplace or way of life, but newly arrived expatriates should take care they don't ignore their finances. Dealing with...
Key factors for expats looking for a mortgage in Spain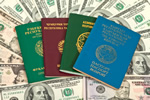 Decades ago, Spain was just a summer holiday destination for Brits, but nowadays it's a hub for would-be expat home owners. Permanent residency is the aim nowadays, with British retirees, entrepreneurs and property investors rushing to secure a home in the sun before March next year. The housing market is springing out of its slump and...
Brit expat retirees set to lose on sterling fluctuation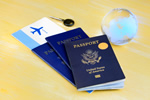 British retirees overseas may lose 20 per cent of their pension payments due to sterling fluctuations. If you're at the number-crunching state of preparing to become a British expat overseas, it's wise to take into account the Brexit effect on the pound's exchange rate. In the case of a no-deal Brexit, sterling is expected to crash,...
Older expats in Jakarta warned over Singapore forex scam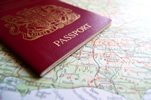 A new scam is causing concern amongst Jakarta's expatriate communities. Whilst this new scam should, in theory, be immediately recognisable for what it is, new arrivals in Indonesia could easily be tempted to make some spare cash on foreign exchange. One elderly female had just left her house when she was approached by a well-dressed man...
British expat retirees warned over leaving pensions in sterling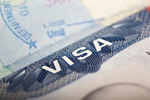 The average pension pot for UK expat overseas is around £210,000, but currency fluctuations may cause losses of 20 per cent. A recent analysis of the plunging pound's effect on British pensions paid in sterling on behalf of UK expats living overseas gives bad news for the estimated 247,000 Brit retirees living abroad. Put bluntly,...
Tips on maximising the yield from your expat property investment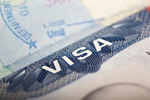 Managing an overseas property investment as an expat can be hard work and worry if you're not clued in. Nowadays, many expats are investing in properties back in the home country or are buying ahead in their chosen retirement haven, letting the property out until it's needed. Whether you've bought a second home for holidays, a...
Pension payment access after retiring overseas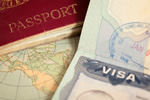 Retiring overseas after a lifetime of work is an exciting possibility and a fresh new start to a new phase in your personal history. Like all other major lifestyle changes, retirement overseas needs a deal of meticulous planning, especially as regards receiving your pension. In general, there's no problem accessing your pension once...
Recommended apps for newly arrived expats in unfamiliar cities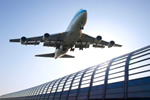 For would-be expats about to move overseas, one important issue is finding the best, most efficient and easiest way to stay in touch with friends and family in the home country. In addition to staying connected to loved ones and long-term friends once relocation takes place, expats also need straightforward ways to learn the language of...
Expats warned over losing money to forex scammers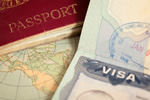 Expats are being warned not to fall foul of forex scams. The increase in the number of expats living and working overseas far from their home countries is a gift for unprincipled currency traders and their forex scams. An unprecedented number of nationals from countries worldwide are on the move due to reassignments, study or simply the...
UK airports slammed for rip off currency exchange rates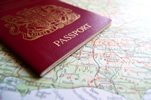 If you're about to jet off for a reconnaissance visit to your chosen work or retirement destination, you'll need to ensure you get the best currency exchange rate for your trip. Currency exchange rates are often the last thing on the minds of would-be expats, especially if they're relocating for work purposes. Visiting your...