Half of UK citizens consider emigrating overseas for retirement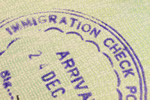 As reported by The Telegraph, nearly 50% of UK citizens are considering emigrating to a cheaper place overseas in order to enjoy a higher living standard during retirement, reveal new data.
Many say the situation is akin to the movie The Best Exotic Marigold Hotel, where a group of UK pensioners relocates to India to flee from the dramatic cost of retiring. Nearly six out of ten Britons doubt their ability to retire comfortably in the UK.
A survey by the National Association of Pension Funds (NAPF) revealed that expensive costs of living and falling pension pots are making one in seven Britons believe they can have enough cash to comfortably remain in the UK after their retiring.
Millions of Brits are currently considering relocating to cheaper countries, reported the NAPF, which represents 15 million members and 1,200 pension schemes. The NAPF cautioned against a "grey flight" from the United Kingdom as people seek better value for money.
The most popular overseas destinations for emigrating UK citizens are the USA, Australia, Spain, France and Canada, says the Office for National Statistics (ONS). But countries such as Thailand, Cyprus, Ecuador and Brazil are also becoming more popular, reveals International Living magazine.