Irish council member continues to receive wage after emigrating down under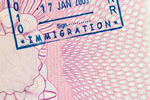 A report in the Irish press claims that a town councillor continued to be paid a salary even after he went to live in Australia. The Irish Independent found that councillor Kevin Dwyer of New Ross Fiana Fail received his 2011 payments even though he had emigrated last September.
The councillor claimed an annual payment of €4,181 as well as well as a €400 mobile phone allowance, expenses of €1,724 and an allowance to attend meetings of €1,547. According to the newspaper, documents show that the payments were given for the last three months of last year and have continued into this year.
Before he left, councillor Dwer was told by other councillors that he would be allowed to retain his local authority seat., even though, having moved to the other side of the world, he would not be able to turn up to meetings.
Dwyer insisted at the time that he would be able to represent his constituents' interests from Australia and that the representational payment was being deducted from social welfare payments.
He pointed out that, as this was the case, he was essentially working on behalf of the council for free. John Dwyer, a fellow councillor for New Ross, said his colleague had been in contact to help deal with problems in the constituency. He added that because payments were being reduced every six months, his fellow councillor would be receiving very little at the current time.