Scotiabank announces alliance to help immigrants from India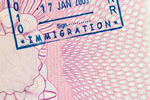 A new alliance has been announced between Scotiabank in Canada and Kotak Mahindra Bank of India which will make it easier for those looking to emigrate from the sub-continent to Canada to secure financial services. The deal will also provide investment services and accounts for Indo-Canadians in India.
Retail Distribution Executive Vice-President at Scotiabank, Troy Wright, said the bank had been operating in India for three decades and was therefore in a unique position to offer international clients assistance in financial planning.
The tie-up will allow Kotak Mahindra Bank clients access to the Scotiabank StartRight programme which aims to help Indian residents looking to relocate to Canada gain credit cards and bank accounts before they leave their home country.
The MyIndia programme being run by Kotak Mahindra Bank has been set up to assist people of Indian origin and non-resident Indians to set up bank accounts in India.
Kotak Mahindra Bank's President of Consumer Banking, KVS Manian, said he was pleased to be able to confirm the alliance with Scotiabank, adding that together the institutions would work to meet the financial needs of members of the Indian community. Multicultural Banking Vice President at Scotiabank, Winnie Leong, said the new relationship between the two banks would make it easier for people to manage the task of moving around the globe.