Singapore authorities worried about levels of expat hatred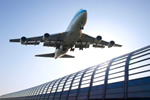 Singapore's prime minister has said he is concerned about the level of anti-foreigner feeling in the island-state, adding that he is worried that the situation could damage how people abroad feel about the country. In a speech to the nation Lee Hsien Song said he was worried by how much anti-expat sentiment he was witnessing.
In the address he admitted that it was acceptable for people to express concerns over immigration policies or the number of immigrants coming to live in Singapore, but that views which were openly nasty, often being made anonymously over the internet, were not constructive.
Singapore has a low birth rate and has traditionally relied on workers coming from overseas to support its strong economy. It is now estimated that because of an influx of expats over the past decade, 36 per cent of the island-nation's population has arrived from abroad.
In reaction to locals complaining about a lack of job opportunities and the rising price of property, the government has introduced various measures including a rule which comes into force this month which says people who want to bring their families to live with them will have to prove an income of more than £2,000 per month.
Foreign investors are now no longer guaranteed permanent residency for putting a certain amount of money into the economy. Those wanting to acquire property will also have to come up with a 10 per cent stamp duty if they were not born in Singapore.