Shanghai leads the rest in popularity with expat professionals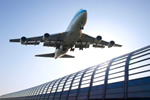 Shanghai has held its top position as the Chinese city for expats for the seventh year running.
The latest official survey of Chinese cities with expatriate communities has again placed Shanghai as the best of the rest as regards living, working and friendly official policies. The survey itself involved some 95,000 internet users as well as 1,000 experts, with 24 per cent of the total numbers of expats living and working in China located in the city. Some 215,000 expatriates now call Shanghai their home, with 120,000 including 20,000 top talent professionals having been given work permits. In addition,the coveted Confirmation Letter for High Level Foreign Talents has now been handed out to almost 500 expats.
The top nine cities following Shanghai in popularity are, in order, Beijing, Hefei, Hangzhou, Shenzhen, Suzhou, Qingdao, Tianjin, Xi'an and Wuhan, giving a great choice for expatriates looking for a totally new and rewarding expat experience. For Shanghai, last year's unveiling of its three-year plan to develop the city as a cultural metropolis seems to have attracted a deal of interest from artistic talent as well as the usual tech start-ups. It's certainly made the city into a cultural hub for those fascinated by Chinese music, dance, art and theatre, with its thriving music conservatory and theatre academy popular with expats and locals alike.
Just over a year ago, the city government also awarded top expats talents its letter confirming their rights to a multiple-entry foreign talent visa valid for between five and ten years. The government was one of China's first cities to send out the letters to expats highly regarded for their expertise, along with a promise that applications would be processed in five days – little short of a miracle given Chinese bureaucratic tardiness. The latest call for expat talent is for innovative professionals in the artificial intelligence sector, with high monthly salaries offered due to a skills shortage in this speciality.