UK emigrants to have crisis centre by month's end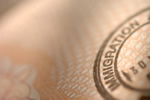 According to a top official, six million British expats living and working around the globe, among them 100,000 residing in the United Arab Emirate alone, will have more support with a new "crisis centre" which is due to officially launch at the UK Foreign and Commonwealth Office by month's end.
Last Thursday at the British on Dubai Creek, Director Consular Services FCO Charles Hay told Gulf News that during Egypt's Arab Spring, foreign office mission staff learned many lessons about the way consular staff advocated for UK expats and tourists who were in harm's way.
Hay said there were many vital lessons learned from the experience, adding that it was the same staff members dealing with the crisis. The Consular Services did not have the necessary resilience since they were working with the same crises for months on end.
Foreign office staff spent a great deal of 2011 during the mass uprising in Egypt creating contingency plans to, if necessary, evacuate 30,000 UK nationals residing in the country. There were only 2,000 who chose to leave after over 6,000 calls were taken via the foreign office hotline from Britons seeking advice.
However, rather than responding to every single crisis which arises, a fully-equipped crisis centre will now assume a proactive stance when natural disasters or political upheaval threaten UK nationals living abroad, as reported by Gulf News.