UK News - Emigrate UK Page 26
This is the category page for all UK news here on emigrate.co.uk, where you can view all the UK emigration news.
Survey finds 79 percent of UK migrants wont return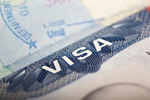 A poll conducted at the end of 2012 attracted 1,168 British expat respondents, almost 80 per cent of whom said they had no intention of ever returning to the UK. The online survey by Freshminds on behalf of Lloyds TSB International questioned UK expats living in the Channel Islands, the Isle of Man, the USA, UAE, Switzerland, Spain, New...
Expat petition pushes for designated MPs for Brits abroad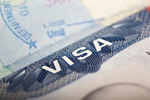 Inspired by a French government initiative which created a constituency of Northern Europe with 11 MPs charged with representing expat interests, a UK expat petition is demanding the same. Peter Johnson, a retired police officer with experience of expat life in France, Malta, Germany and his present country of residence, Spain, has...
Increased emigration linked to poor UK job prospects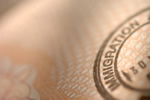 The recent trend towards emigration in the UK and Ireland may be linked to the continuing recession and its effect on local job prospects. Changing migrant demographics show that university graduates and those on the lower rungs of the career ladder are packing up and heading overseas at higher numbers than older professionals and...
Newlywed US astrophysics graduate falls foul of Scottish immigration laws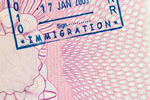 A newly-married couple who met and fell in love at prestigious St Andrew's University are being forced to leave the UK against their wishes due to Scotland's harsh immigration laws. American Daniel Whitely is an astrophysics graduate from St Andrews, with his new wife, UK citizen Jenny, a graduate in management studies. The pair were...
UK census highlights demographic effects of soaring immigration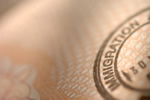 The recently-released results of the UK's 2011 census have highlighted the demographic changes brought about since the 2001 census by the rapid rise in immigration. Figures showed that numbers of non-British born UK residents have soared by over three million since 2001, with one in eight residents born overseas. The 2001 total of...
Suspended sentence cut to allow migration to New Zealand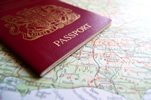 Leicester Crown Court judges have cut an offender's one year suspended sentence for fraud so that she can proceed with her plan to emigrate to New Zealand. Victoria Clayton was convicted of fraud over a five year period, involving the theft of £36,000 from Leicester City Council while doing education outreach work at De Montfort Hall....
Bulgarians and Romanians to gain unrestricted entry to UK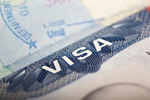 The temporary curbs on the number of immigrants to the UK from Bulgaria and Romania imposed in 2005 with not be extended on their expiry, giving migrants from the countries free access to the UK. The curbs, introduced to protect the British labour market and its wage structure, will expire in December 2013. Although the Labour Party has...
MPs call for reclassification of immigrant students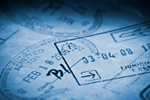 A group of MPs is calling on the government to adjust the way in which it classifies students who have come to study in the UK from other countries. The Business Innovation and Skills Committee has published a report in which it says international students should no longer be included in net migration figures. However, Mark Harper, the...
UK Immigration figures down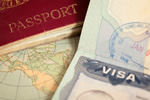 Damian Green, the minister in charge of immigration, has said that new figures released by the Office for National Statistics prove that the government is achieving its aim of reducing the number of people entering the country. However, although net immigration appears to have dropped from 252,000 to 216,000, the ONS said that the margin for...
London Metropolitan University loses visa licence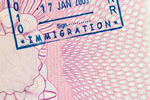 Overseas students attending courses at London Metropolitan University are facing deportation after the European Union revoked the establishment's right to sponsor students from outside the EU. According to the UK Border Agency, the university has failed to deal with systematic failings it was ordered to address six months ago. A task...