New Singapore trend features opportunistic expat job hunters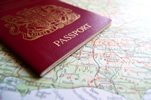 Singapore's booming economy has made it the destination of choice for expats arriving without a job or job-related remuneration package.
Known in the headhunting trade as 'opportunistic expats', many young, talented hopefuls are heading for the vibrant city state in the hope of finding their dream job without having to go through a selection process in their home country. Britons in particular are heading East, as Singaporeans in general have an excellent grasp of English
Recruitment firms have noted the emergence of the trend, concurrent with Singapore's increasing economic success. Life is easier for hiring managers in firms already established in the city, as there's a huge pool of hungry talent on the doorstep, just waiting to be tapped.
Kelly Services VP, Mark Hall, explains that people want to be in Singapore, as being on the ground is a demonstration of commitment to a job in the city. Robert Hall Singapore's director Stella Tang agrees, saying that Singapore's buzzing financial sector is attracting UK expats in the banking and financial sectors who arrive initially for a holiday and go on to explore job opportunities.
However, Hall adds that it's not all as easy as it seems, as expat packages are being reduced and the Singapore government are tightening rules on foreign workers. Experience working in Asia is becoming a valuable addition to job applicants' portfolios, and the growth in biotechnology, water technology, energy science and environmental science fields should ensure a demand in these sectors for the foreseeable future.