Survey shows international companies plan to increase overseas assignments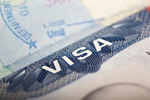 A recent report on expat practices and policies has reveled that more than 70 per cent of businesses surveyed are planning to increase the numbers of both short and long-term overseas assignments in 2013.
The survey, carried out by Mercers, also indicated that overall numbers of overseas posts rose considerably between 2011 and 2012. Top priority destinations are China, Brazil, the UK and the USA, with the divergence due to global workforce needs and evolving business opportunities.
Many companies have opened up a wider global mobility range as a result of the need for high performers worldwide putting pressure on firms to attract and keep talented expats. The relatively low rate of pay increases in several regions has also resulted in serious incentivisation aimed at top executives.
Of the companies surveyed, 47 per cent gave the necessity of providing technical skills not available in the local workforce as the main reason for increasing their global assignments, with 43 per cent stating leadership development and career management as a crucial reason. Fulfilling specific project requirements was the main reason for 39 per cent, and 41 per cent of firms identified knowledge transfer as the major motivation.
On a worldwide basis, 62 per cent of companies expect an increase in tech-related short-term assignments, 55 per cent expect more talent-development assignments and 50 per cent are anticipating 55 per cent growth in key strategic assignments. Compared with previous years, long-term assignments average two year and 10 months, with the minimum short-term relocations standing at 17 months.
Ages of employees accepting overseas posting vary between 35 and 55 years, with younger assignees preferring shorter terms. Women are now being offered more overseas assignments than in the past, making up 13 per cent of the total.