Vietnamese investors and expat workers protest over new tax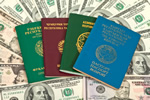 Companies employing expat workers in Vietnam to be hit with mandatory social insurance payments.
Once the new rules come into force, Vietnam's labour costs will soar to the highest of any other country in the region, possibly damaging its growing reputation as an Asian tiger. Beginning in 2022, businesses will be forced to pay an 'expat worker' tax of $362 monthly for every foreign employee. A governmental decree published mid-October gave details of the proposal including local laws on social insurance and occupational health and safety. Also in the decree were references to mandatory social insurance payments for expats.
Unsurprisingly, investors are expressing their concerns at the huge jump in labour costs and the effect it may well have on Vietnam's present popularity as an investment hub. Such a huge rise in the cost of employing expats, whether professionals or for labour, could well prevent much-needed expat talent from choosing Vietnam for their next relocation. The decree makes it clear that mandatory social insurance must be paid and applies to workers from overseas with work permits, licenses, trade certificates, definite- and indefinite-term contracts. The law states expat workers must buy social insurance unless they are reaching retirement age.
The five parameters which apply to workers from overseas are identical to those applied to local labour - sickness, occupational disease and accidents, maternity, retirement and mortality. Employers pay 17.5 per cent of each worker's monthly salary, with employees paying a farther eight per cent. Vietnamese trade associations are fighting back on the new requirements, saying they're nothing but another tax on businesses and a further burden to firms. Vietnam, they say, now has the highest business tax rates in the entire region, with the extra cost certain to be an ongoing financial burden for companies. Objections are now focused on the two long-term parameters of mortality and retirement, using the arguments that expat workers are unlikely to retire or die in the country.