Self employed expats face UK government tax and NI crackdown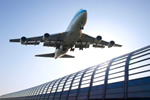 British expats whose companies are UK-registered and who work overseas are about to be targeted by UK tax officials.
Chancellor Phillip Hammond has ordered the Treasury to drat new laws governing British expats working for their own private, UK-registered companies. The move is aimed at clamping down on alleged tax avoidance by Britons working overseas for their own UK companies. Expat company owners are invoicing their fees via their companies, allowing the self-employed to act as shareholders or directors claiming low salaries below the tax and national insurance thresholds and making up their earnings by means of dividends. British income tax is payable on the majority of dividends, but these payments are exempt from national insurance payments.
According to the Treasury, contractors using the scheme avoid having to pay some £1.4 billion in national insurance contributions. So-called self-employed workers are de facto employees and therefore liable for full national insurance payments on their wages. Earlier this year, the government ordered public bodies using self-employed contractors to put them on their payrolls if they could not prove they weren't employees, thus making them liable for increased NI and tax deductions.
Hammond will now apply similar rules to private companies and their expat owners. The law itself is administered by HMRC's controversial IR35 scheme, in place for over 10 years and, according to tax experts, full of loopholes. However, according to Contractor Calculator's CEO David Chaplin, the Treasury is basing its claim on a serious flaw in IR35, in that it's not taking into account the 'freelance payment' charged by individuals for their services, compared to their earnings in full-time employment. Chaplin, whose organisation gives advice to the self-employed, believes this fact on its own blows IR35 out of the water, even although HMRC states British expats are deliberately avoiding tax.