Property Abroad News - Emigrate UK Page 17
This is the category page for all Property Abroad news here on emigrate.co.uk, where you can view all the Property Abroad emigration news.
UK MPs gather info on pensions freedom windfall spending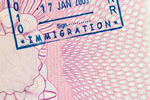 British lawmakers are gathering evidence of how pension savers are using their tax free pension freedom cash withdrawals of up to 25 per cent. The information is to be discussed during parliament's Work and Pensions Committee's pension freedom inquiry on the success or failure of the relatively new scheme. The pension freedom...
Oz tax reforms to affect Australian and international expats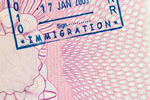 The latest changes in Australia's housing affordability laws are likely to have an effect on property sales tax liabilities for Australian citizens and associated property taxes for expats living and working in the country as well as property investors. Firstly, Aussie citizens living overseas may lose their Capital Gains Tax exemption...
Brexit: Plunging British Pound Gives Expat Buy to Let Property Purchases in UK a Lift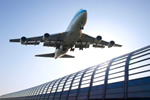 Successful buy-to-let investments, both in the UK and in Europe, depend on sterling devaluation If you're planning on financing your expat retirement through buy-to-let investments, keep a sharp eye on the effects of the plummeting pound. Many soon-to- be retirees looking for the good life overseas are hoping to finance a comfortable...
Spanish association joins expat groups to fight property laws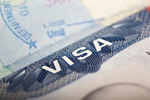 A Spanish group has teamed up with two British lobbying associations to combat Spain's property laws. AMA, an association consisting of Spanish homeowners in the town of Cantabria, has joined up with expat groups AUAN in Almeria and SOHA in the Axarquia in their fight to protect illegal properties being demolished after they were...
Singapore world?s most expensive city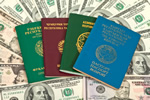 The world's most expensive city to live in is Singapore, according to The Economist research sector the Economist Intelligence Unit (EIU). It is the second successive year that the Southeast Asian city has been named the most expensive city, with public transport said to be three times as costly as it is in New York. It was also the...
British expats looking towards Italian property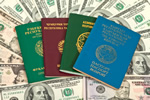 British expats are becoming more interested in purchasing property in Italy, according to international real estate agency Knight Frank. The agency, which expects the Universal Expo in Milan in 2015 to generate more investor interest among Brits than ever before, said that expats from the UK were now the top buyers for properties in...
Controversial Ottawa immigrant investor programme scrapped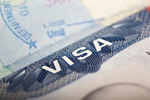 As part of the changes to British Columbia's federal immigration policy, the immigration investor programme is to be discontinued. The programme had attracted criticism, both from Canada's immigration minister Chris Alexander and his predecessor Jason Kenney, for its ineffectiveness at generating economic benefits for the country. Many...
Migrants buying after Spanish real estate market bottoms out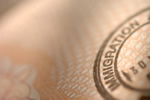 Buyer confidence is now returning to Spain via emigrants' purchase of Spanish property at rock-bottom prices. Recent house price data released by major real estate agents in Spain indicated that, in the most popular areas, prices have bottomed out and are attracting migrant buyers as a result. Russian and Far Eastern buyers are picking...
New survey puts France at top of desirable emigration havens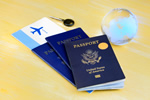 France has won top place in a recent survey for its unlimited attractions as an emigration destination. Although would-be migrants could be forgiven for being confused over the vastly conflicting results of such surveys, real estate giants Rightmove Overseas rank France at the top of the long-term expat tree. The poll, published late last...
Spanish residency permits with home purchase plan damaged by demolitions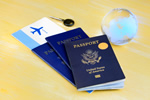 The endless confusion and heartbreak being caused by Spain's answer to corruption within the construction industry is likely to rebound on those who purchase expensive homes to obtain residency permits. The government's hamfisted attempts to deal with the expat property scandal by enforcing regional interference in legally built homes...