Further sterling fall causing hardship for Brit retirees in Spain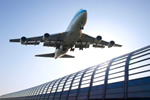 British pensioners living in Spain on the UK state pension have lost some 20 per cent of its purchasing power due to the Brexit referendum.
Vice President of Brexpats in Spain Richard Hill quantified the loss caused by plummeting exchange rates as set against increasing living costs and higher taxes, saying the significant loss of income for UK pensioners is causing hardship. As the chance of a hard Brexit increases, sterling hit a new low of 1.10 to the euro, with one retiree already worse of by around 22 per cent saying expats will continue to struggle to make ends meet no matter what deal is or isn't agreed.
After the pound hit last week's eight month low, one London-based bank warned a no-deal outcome would lead to parity between the euro and the pound. Currency fluctuations are the norm, but a continuing downward trend gives a major cause for concern. Another British expat told local media she's lost almost a third of her monthly budget over the past two years, admitting it's resulted in financial problems as prices have also risen across the board.
In 2015, the euro/pound rate averaged 1.38, falling to 1.22 in referendum year and dropping further in 2017 to 1.14. At the time of writing, it stands at 1.12. As a result, the Brexpats in Spain group is calling for an expat-aimed, government-managed internet bank able to provide debit cards, basic current accounts and online national and international money transfers. The group is also urging the UK government to order the Royal Bank of Scotland (RBS) – the only UK bank with the government as a stake-holder – to offer basic banking facilities for UK citizens living as expats overseas and without a permanent UK address.