Ireland News - Emigrate UK Page 6
This is the category page for all Ireland news here on emigrate.co.uk, where you can view all the Ireland emigration news.
Newly qualified Irish nurses forced to emigrate for work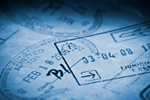 A disturbing claim by the Irish Nurses and Midwives Organisation has revealed that up to 75 per cent of the 1,500 nurses due to qualify in October will need to emigrate to find permanent jobs. INMO general secretary Liam Doran announced that a freeze on recruitment in the Irish medical sector plus curtailment of agency staff usage will...
Number of people emigrating from Ireland continues to grow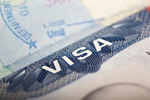 Figures released by Ireland's Central Statistics Office show that the number of people leaving the country was higher this year than last year. For the year ending in April, 46,500 Irish nationals decided to emigrate, a year on increase of 16 per cent. The figure for all nationalities leaving Ireland hit 87,100 compared to the previous...
Canadian recruitment firm targets Irish workers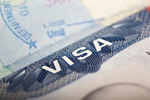 Diamond Group of Companies, a recruitment firm based in Canada, has announced it will be opening a UK and European headquarters in Dublin in order to recruit around 1,000 workers to relocate to Canada. In order to address a shortfall in the Canadian workforce it is estimated that the country will have to find 150,000 temporary workers from...
Unemployment figures in Ireland kept down by emigration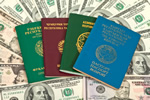 New figures published by the Irish government suggest that as many as 40,000 people leave the country every year because the employment prospects are so dire. Analysts claim the high emigration figures were one of the reasons that the unemployment figure in Ireland is not much higher than it already is. The Central Statistics Office said...
Sports clubs in Ireland suffer from emigration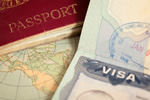 Football clubs across Ireland are suffering because of a wave of emigration which has resulted in some clubs losing as many as half their team members over the past two years. The Central Statistics Office has released figures which show that between April 2010 and April 2011 40,200 citizens of Ireland emigrated, an increase of 13,000 on the...
Irish council member continues to receive wage after emigrating down under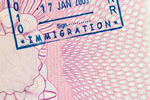 A report in the Irish press claims that a town councillor continued to be paid a salary even after he went to live in Australia. The Irish Independent found that councillor Kevin Dwyer of New Ross Fiana Fail received his 2011 payments even though he had emigrated last September. The councillor claimed an annual payment of €4,181 as well...
Butte named most Irish American US city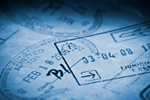 A survey of cities across the USA has revealed that where Boston is unsurprisingly the most Irish American of the major cities, Butte in Montana has the most Americans of Irish descent of any US city. The figures come from the US Census of 2010 in which the Census Bureau asked respondents to note down the ethnic group with which they most...
Academics fear Irish brain drain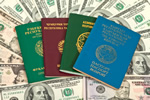 Scientists in Ireland are concerned that losing out on vital research grants awarded by Europe could cause a brain drain. A reduction in funding could potentially cause academics and postgraduates to look to other countries in which to continue their research and studies. A group of international experts is worried that a change in...
Ireland to emerge from recession in 2016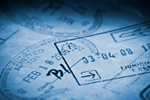 A new study by a digital research agency suggests that just under half of those living in Ireland know somebody who has decided to emigrate. The research, conducted by Sponge It, also revealed that 39 per cent of people knew a member of their family who had decided to join the exodus. The survey asked respondents a range of questions on...
Irish graduates plan to look for work abroad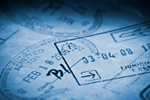 A recent survey of students in Ireland has shown that close to a third do not believe that they will be able to find a suitable job at home and will need to look overseas. The European Graduate Barometer indicates that there has been a confidence crash for students across Europe but that the situation is particularly dire for those in...