Health and Environment News - Emigrate UK Page 19
This is the category page for all Health and Environment news here on emigrate.co.uk, where you can view all the Health and Environment emigration news.
Philippines scores high in worldwide healthcare survey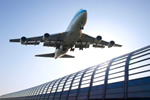 Would-be expats who've decided on retirement in the Philippines might be happy to know the country's medical services are rated highly on a list published jointly by the International Healthcare Research Centre and the Medical Tourism Association. The MTA's listing placed private heathcare in the Philippines as eighth in a list...
Tips on finding a property bargain in France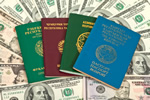 For would-be UK expats still willing to chance moving to France in spite of Brexit, property bargains can be had in several regions. Property prices in France are now overcoming a period of stagnation and are on the rise, but the ever popular British expat destination still gives incredible bargains in less than well-known locations...
Risks to expats working abroad are on the increase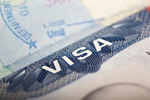 Recent research by an international relocation company shows the risks of working overseas are rising. The results of a recent global mobility survey reveal almost 25 per cent of expats on overseas assignments have been involved in a critical incident some time in the past year. In addition, over the past five years, the number of...
Adventurous expats choosing amazing Asia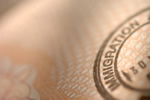 Asian destinations are racing up the popularity ladder for expats looking for an exciting new experience, whether it's for work or retirement. Warmer weather, exotic surroundings, ancient cultures and better work-life balances are all there for the taking in Asia. From interesting and rewarding jobs in fast-developing economies through...
Is Dubai all it seems to be for expat professionals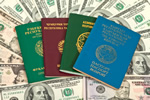 Taking into account the millions of online advertorials, blogs, articles and expat surveys, would-be expats might well be forgiven for believing Dubai is paradise on earth for every expat professional fortunate enough to land a job in this magical hub of unrestricted consumerism. However, searching the internet's endless blogs, forums...
Life in the Philippines still attracting expatriates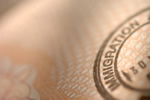 A recent expat survey reveals the Philippines are still a favourite destination for expats. According to the 2017 Expat Explorer survey, life in the Philippines is still delighting at least 52 per cent of respondents. Over half of those who took part in the popular survey said they were far happier than in their home countries, and 56 per...
UK expat forced to endure flooded house every time it rains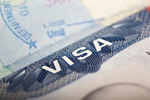 A UK expat living in Manilva is caught in a legal mess caused by regular flooding due to a new wall built by his neighbour. Peter Fake's newly bought bungalow in the Spanish town of Manilva was intended to be a comfortable, secure home for the rest of his life. He owns a tyre store in the town, and purchasing a property was the last...
Personal finance and childcare costs worrying for expats in Australia and New Zealand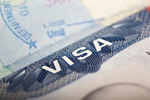 In spite of acclaim for almost every aspect of expat life, New Zealand and Australia are criticised by expats for high childcare costs and the cost of living. The majority of recent expat surveys have heaped praise on both New Zealand and Australia for their quality of life, education and healthcare, criticisms have been noted concerning...
Standards and facilities for expats in Saudi hospitals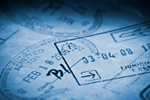 Would-be expat professionals thinking of taking on a position in Saudi Arabia will now need to purchase compulsory private healthcare insurance. The majority of employers of expats at professional levels are willing to cover the costs of the new compulsory expat healthcare insurance, but what do expats get should they fall ill, especially...
China offers expat job prospects but withholds quality of life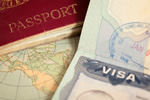 China is the new kid on the block as regards expat destinations, offering good job opportunities but falling short on quality of life and settling in. It's only in the last several decades that China has become a serious expat destination drawing huge numbers of mostly younger professionals and entrepreneurs to its ancient land. The...