Making French friends enhances expats? quality of life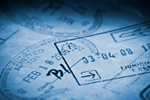 If your intent once you arrive as an expat in France to only have French friends, you're perhaps better off staying in the home country!
France has a seemingly unshakeable reputation for unfriendliness to British expatriates, but is it really deserved? The many British expats who've chosen France due to TV travelogues and French cooking programmes are in for a shock when they finally arrive. Admittedly, the cuisine is superb and the scenery is spectacular but, just as in the UK, making friends with the locals takes time and an understanding of the culture, as well as a basic knowledge of the language.
It's very true that many French nationals don't get involved with foreigners who're not making an attempt to learn their language and understand their culture, but many British expats seem to interpret this as not wanting to know the new foreign arrivals. In the real world, most French people go out of their way to welcome British expats and integrate them in their chosen town's general community. Fear and embarrassment prevent many Brits from joining in, meaning they miss out on some of the most enjoyable aspects of French life.
For Britons emigrating to France, there's always a choice between reconstructing Little Britain in their French home town or blending in with the French lifestyle whilst making similarly inclined new friends from the home country. One of the joys of being an expat is expanding horizons to take in new experiences, with making French friends essential to the process. New arrivals who limit their social and support networks to expats of their own nationality are missing out the chance to create a new, more rewarding lifestyle, whether it's for retirement or business reasons.