South Africa no longer gold standard for expat professionals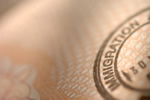 Once a favourite hub for expats, South Africa is now at the bottom of the barrel for relocations.
Economic confidence, safety and security and politics are the three main reasons why very few expat professionals want to take a reassignment to South Africa. The bad news came as part of the latest HSBC Expat Explorer survey of 31 world countries, in which the former expat destination bombed at 29th position with its safety and security sub-sector at 31st. In addition,
For every one single expat professional arriving, eight of the country's home-grown experts are heading for the door. It's not just a 'race' thing, as even more black professionals are leaving than are whites, with the country now experiencing skills shortages as a result. White professionals are leaving due to a combination of government policies leading to a lack of opportunity, a fear of change and totally ineffective government strategies. At township level, protests are the only answer, but professionals simply pack their bags and jet off to new jobs elsewhere in the world. It's the same with investments, with attractive options overseas luring South African businessmen to new starts in investor-friendly countries.
Those in the know are urging the government to intervene to stop the rot by curbing essentially skilled workers' need to emigrate and encouraging those who've already left to repatriate and help grow the economy. One group which may ignore the calls to return home is comprised of South Africa's high net worth individuals, 25 per cent of whom were lost to the country between 2012 and 2017. These are citizens with new worth of over $5 million who were more than happy to purchase citizenship and a second passport via a golden visas scheme in any one of more than a dozen attractive destinations across the planet. Maybe they won't be much missed, but the skill sets of those who've left to further their careers and, eventually, those of their children won't be so easily replaced.