New Zealand homemakers and expats in a frenzy over IKEA arrival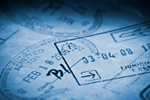 If New Zealand is your expat destination of choice and you're emigrating with your décor-fixated spouse, breaking news from Kiwiland might well force you to change your plans!
For decades, New Zealand has been a favourite bolthole for British retiree couples looking for the perfect place to set up home again and enjoy their new-found freedom from the daily grind. Finding and buying a dream property and decorating and furnishing it gives the feeling of a true home from home and ensures a happy transition. For couples who're into décor and design of a certain, ultra-modern style, there might be a few problems, but compromises are fine as long as both agree.
However, a long-awaited and controversial addition to Kiwi home furnishing outlets could cause spousal warfare in paradise ---- IKEA is finally arriving in New Zealand! The famous – some say infamous – home décor and furnishing store has long been blamed in Western countries for spousal rows and even divorces, as it's the least favourite place on the planet for husbands and a total must-see for their wives. Women spend hours rifling through thousands of décor, kitchen, bathroom and patio items as well as trying out the endless beds and sofas, whilst their long-suffering menfolk trudge along behind them wishing they were anywhere but in the mega-store. One massive branch in London even considered opening a men's playground opposite the one designed for young children, but the idea was sadly squashed at upper management level.
However, New Zealand is in a total frenzy now that IKEA is definitely opening after literally years of speculation and rumours, although its exact location isn't yet in the public domain. A few expats and locals aren't happy, saying the peaceful archipelago shouldn't be the base for a take-over of its laid-back culture by global mega-businesses, but female homemakers including retired British expats simply can't wait. The lure of flat-pack furniture boasting designs sure to become classics, provided their new owners can actually assemble them without spurring a nervous or marriage breakdown, is just too tempting to resist.