Finance News - Emigrate UK Page 41
This is the category page for all Finance news here on emigrate.co.uk, where you can view all the Finance emigration news.
French millionaire exodus swells with two more heading to London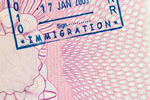 Following the rush to buy property and establish residency in a small Belgian border town by the French ultra-wealthy including actor Gerard Depardieu, two more French billionaires are heading to London. CEO of France's tech giant Dassault Systems Bernard Charles is as critical as those who've gone before him over the French...
UK pension law changes may affect future expat retirees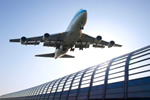 Two upcoming changes to UK pension law may seriously affect Britons nearing retirement and planning a permanent getaway as well as expats already living overseas. From April 2017, the weekly UK pension will rise to £144, but in order to receive the full amount, retirees must have worked in the UK and paid National Insurance contributions...
Former expats missing good life head back to Dubai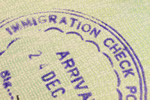 Former expat workers in Dubai disappointed in the lack of opportunity and salary cuts in their home countries are heading back to the good life in Dubai. For many expat workers in the emirates, a temporary stint of up the two years or so gives a chance to broaden work experience while enjoying constant sunshine, a tax-free salary and a...
Huge cut in Irish nursing salaries may spark migration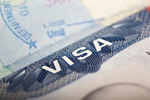 The Irish Ministry of Health's newly announced nursing graduate scheme and its huge starting salary cuts is expected to spark a new wave of medical professional migration. The Ministry of Health is planning to recruit newly–graduated nurses at only 80 per cent of the lowest wage paid at present to nursing staff. Fully qualified and...
Southeast Asia now a hub for British retirees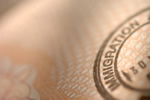 Drawn by the cheaper cost of living, the year-round warm weather and the ease of acquiring visas, older Britons are flocking to Southeast Asia in their thousands. The Philippines, Malaysia and Thailand are favourite destinations for pensioners looking for a more enticing quality of life than in the UK along with the security of established...
UK government under pressure over expat pensions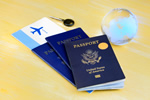 The UK government is coming under increased pressure to update its present policy of freezing state retirement pensions for expats who live in 120 world countries. With the exception of European Union countries and the US, popular retirement destinations including Australia, Canada, New Zealand and Thailand have one major disadvantage –...
Surprise reasons why wealthy Chinese rush to invest overseas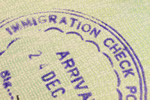 The total number of high net worth Chinese is increasing at an accelerating rate, with the bulk of the new millionaires rushing to invest overseas. Between 2010 and 2012, individuals with over a million US dollars to invest soared at a rate of 15 per cent a year, with forecasts suggesting the rate of increase will top 19 per cent between...
Rich Chinese migrants offered slice of Oz good life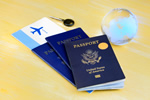 A new investment fund offered by a Goldman Sachs affiliate is aimed at rich Chinese wishing to shift to Australia, aided by the introduction of a Significant Investor Visa guaranteeing residency. China's economic downturn and political uncertainty under new leadership has seen residency applications from Chinese migrants surge over the...
Scotiabank announces alliance to help immigrants from India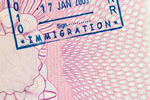 A new alliance has been announced between Scotiabank in Canada and Kotak Mahindra Bank of India which will make it easier for those looking to emigrate from the sub-continent to Canada to secure financial services. The deal will also provide investment services and accounts for Indo-Canadians in India. Retail Distribution Executive...
Spain demands proof of financial stability from expats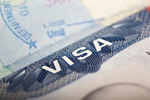 Spanish ministers have announced that they will be introducing new rules which mean that any European national who decides they want to live in the country for a period of more than three month will have to prove that they can pay their own way. Foreigners will now have to show that they will not become a burden on the Spanish government...