Surprise reasons why wealthy Chinese rush to invest overseas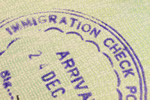 The total number of high net worth Chinese is increasing at an accelerating rate, with the bulk of the new millionaires rushing to invest overseas.
Between 2010 and 2012, individuals with over a million US dollars to invest soared at a rate of 15 per cent a year, with forecasts suggesting the rate of increase will top 19 per cent between this year and 2015. By that date, there will be 1.9 million millionaires in China as against 875,000 in 2010.
A recent joint report by Chinese private bank Minsheng Banking Corp and the consulting firm McKinsey and Company revealed that around 60 per cent of China's wealthiest individuals hold assets overseas. Although the group at present keeps only 10 per cent offshore, more than half of those surveyed indicated they were planning to increase that percentage by 2017.
The top reasons behind the wish to invest overseas came as somewhat of a surprise as it had been assumed that residency visas in other countries and children's education were primary motivations for foreign investment. In fact, only 23 per cent of those polled citing migration and only 16 per cent said their children's education was a spur.
The real reason for the rush to invest offshore was similar to that of their counterparts in Western countries in that diversification of risk was cited by 86 per cent of those polled, with 76 per cent noting access to a wide range of products. Obviously fully briefed on the present dire state of the world economy, only 15 per cent said they were hoping for higher returns than in their own country.
With the slowing down of the Chinese economy, it makes sense for Chinese millionaires to hedge their bets by increasing their overseas investment participation. Also, Chinese business leaders are concerned about the effect on their political fortunes and wealth after the leadership handover takes place.