Finance News - Emigrate UK Page 40
This is the category page for all Finance news here on emigrate.co.uk, where you can view all the Finance emigration news.
Controversial Ottawa immigrant investor programme scrapped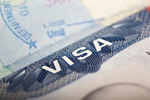 As part of the changes to British Columbia's federal immigration policy, the immigration investor programme is to be discontinued. The programme had attracted criticism, both from Canada's immigration minister Chris Alexander and his predecessor Jason Kenney, for its ineffectiveness at generating economic benefits for the country. Many...
Migrants buying after Spanish real estate market bottoms out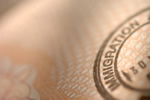 Buyer confidence is now returning to Spain via emigrants' purchase of Spanish property at rock-bottom prices. Recent house price data released by major real estate agents in Spain indicated that, in the most popular areas, prices have bottomed out and are attracting migrant buyers as a result. Russian and Far Eastern buyers are picking...
New survey puts France at top of desirable emigration havens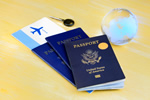 France has won top place in a recent survey for its unlimited attractions as an emigration destination. Although would-be migrants could be forgiven for being confused over the vastly conflicting results of such surveys, real estate giants Rightmove Overseas rank France at the top of the long-term expat tree. The poll, published late last...
British expats mostly happy with life overseas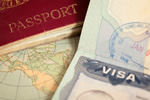 Although emigrating to an unfamiliar land and integrating into a different society is a stressful experience for many, most UK expats are happy with their choice. A recent survey by Lloyds Bank reveled that almost 75 per cent of expats questioned were more than happy with their new lifestyles. The main reason was the lower cost of living...
Survey ranks UAE 9th best world country for expat life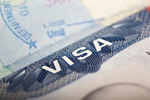 In spite of recent press reports of increased crackdowns on expats in the North African Arab states, the UAE has been voted the 9th best expat destination in the world in a recent survey. The 2013 edition of HSBC's Expat Explorer survey resulted in the emirates being ranked as 9th out of all the 100 countries surveyed, with respondents...
Asia to become top destination for expat millionaires in 2014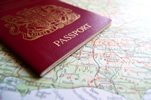 The super-wealthy who once headed for the USA are now changing direction and searching out luxury property hotspots all across Asia.Australia, China, India and the rest of the Asia-Pacific region were favourites for the mega-rich between 2007 and 2012, during which time the region's population of millionaires doubled and tripled over that...
Migrants advised to check overseas healthcare costs before leaving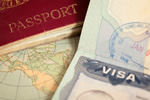 Would-be expats are advised to compare the costs of medical procedures and health insurance before deciding on a long-term destination. Those moving abroad to take up a position with an international company will have their heath care and insurance needs covered by their employer, but for retirees or those wishing for a change of scene...
US Homeland Security Bill amendment hits at expat tax dodgers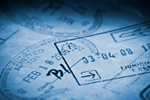 A proposed amendment to the new Homeland Security Bill is suggesting that expats who have renounced US citizenship to avoid US taxes should be banned from re-entry. Long-term overseas residents who are former citizens of the USA and have renounced their citizenship in order to avoid paying annual USA taxes on their overseas earnings will...
Expat tax exemption attracts wealthy pensioners to Portugal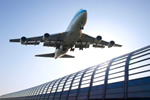 The rush to migrate to Portugal since the beginning of the year is linked with the country's new ruling on tax exemption for wealthy retirees. Since the new rules were introduced, more than 200 millionaire pensioners able to satisfy the Portuguese government's handful of requirements have made the move, joining a huge number of Britons...
Tax friendly Mauritius becoming popular with expats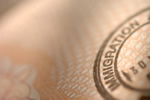 Would-be migrants looking for an alternative to the Caribbean are discovering the tax-friendly island of Mauritius, already a popular tourism hub. The Indian Ocean island has been a haven for well-heeled French expats for some years, but the word is now out. Residents nowadays are a polyglot mix of Central Europeans, Brits and...