Survey shows Russian city life less expensive but more dangerous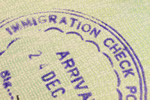 Whilst Russia may well not be the most popular destination for career-minded expat professionals, its two major cities are now more affordable for incomers.
Out of the 209 world cities surveyed by Mercers', Moscow was placed 27th and St Petersburg rated a score of 75th, with both scores lower down the 'expensive cities' list than last year. According to financial experts, European currencies have fallen against the almighty dollar, making the overall cost of living cheaper. In addition, concern about the vast country's economy and recent security issues are both having an impact on the entire region. Whatever the reasons, the expat rouble goes further this year than in 2018, which is good news for expats.
Sadly, where there's an upside the downside can't be far behind, even although the bad news that Moscow and St Petersburg are now ranked as the two least liveable and most dangerous cities in the whole of Europe won't come as a surprise for most expat residents. .The recent Mercers' survey placed St Petersburg as 174th out of the 231 cities in the study, with Moscow lurking at 167th. Whilst the results were obvious to all but the most inexperienced expat arrivals, it's unfortunate that a cheaper cost of living goes along with a greater risk of violence.
The ratings news came at a time when a good number of wealthy expatriate Russians are moving back to the country's two major cities following the UK's introduction of strict anti-money laundering rules and regulations. Once Muscovites' favourite city, Londongrad is now a closed book for those attempting to hide their ill-gotten gains in luxury property. What's bad news for London real estate agents is manna from heaven for their Moscow equivalents, and new upscale developments are now seeing increased interest as a result.