Choosing the right QROPS advisor when contemplating expat retirement overseas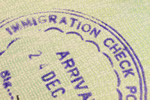 In the real world, QROPS are a solution for many expat financial dilemmas, but an equal number of expats seems to have left their common sense in the home country.
For many retirees who've paid in to a pension all their working lives and are in the planning stages of an overseas retirement, QROPS have been a roaring success, but for many others they've been little short of a financial disaster. Sorting the wheat from the chaff as regards an international financial advisor whilst settling down in an unfamiliar country isn't easy, but it's perhaps one of the most important tasks for those unfamiliar with investment finance. Nowadays, popular retirement hubs in Europe, Asia and the Americas are crawling with self-styled IFAs whose only intent is to increase their own bank accounts via huge commissions at best and downright fraud at worst.
The first point to remember is that a QROPS is a long-term investment needing advice from a specialist in the sector, just as when you've a serious illness you need a medical specialist rather than your local GP. Going with just any old advisor who happens to meet up with you at an event is tempting fate, and fate usually wins. Finding the right man for the job isn't easy, especially if you trust in word of mouth, not the most reliable recommendation in many expat communities. A good number of dodgy IFAs have 'best friends' as customers, until the bottom falls out of their schemes and they decamp to another location before they're sued or worse. It's much the same online, in business directories and local expat associations such as chambers of commerce and Rotary clubs. Basically, finding the advisor is up to the individual.
Expats searching for an IFA should expect certain qualifications, and all UK-based pension advisors are now required to have a level 4 QCF at a minimum, with up to level 8 even better. Members of professional networks such as the Society of Later Life Advisors and the Chartered Trust and Estate Planners can usually be relied upon, but your IFA must have previous experience of expat overseas pension transfers as well as being able to give reliable advice on cross-border tax. Expats are advised to avoid tied advisors and their limited options, as they'll not be able to tailor a QROPS to your needs.
After your initial meeting with a potential IFA, the first task is to check the individual and the company online, including verifying their professional qualifications and their acceptance by your country's pensions regulator. Remember that a fixed fee deal is less expensive than any open-ended arrangement, and arrange for regular ongoing QROPS reviews as well as fixing a cost for the service. In the unlikely event of something going radically wrong, at least you'll have done all you can to protect your nest egg.