Mis sold SIPPs now spurring thousands of claims by British expat retirees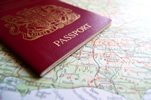 Badly performing SIPPs personal pensions mis-sold by unscrupulous IFAs to Brit retirees is Spain have spurred a huge number of claims.
British pensioners in Spain who've been taken advantage of by dodgy IFAs are now worried about uncertainty caused by the Brexit effect on their savings. Of the at least 70,000 retired Brits living in Spain, a good few have now made mis-selling claims. At present the take-up of SIPPs claims is fast overtaking the PPI claims totals, with successful claimants looking to receive a average of a £50,000 windfall in compensation.
According to experts, some £10 billions' worth of SIPPS have been mis-sold to several hundred thousand unsuspecting retirees, many of whom are expats. One claims company regulated by the FCA has taken on some £4.2 million of claims over the past year, with the 141 claimants involved having average compensation windfalls of £30,000 or more. According to its spokesperson, more claims are coming in than ever before, as many are taking the step now in fear that their pensions may collapse after the UK leaves the EU.
The majority of retired British expats are already feeling the cold winds of Brexit in the exchange rate between the euro and sterling, and are now scared that leaving the EU will disallow their claims for mis-selling of a financial product. The majority of claimants are from traditionally working class employment sectors such as construction, shop staff, catering and nursing, most of whom would be easily misled by unscrupulous IFAs trawling Spain's retirement havens in search of victims who'd fall for the lure of a large lump sum rather than regular payments from their final salary pensions.
In fact, Britain's leaving the UK isn't now expected to have any effect on British expatriate pensions or rights to compensation for mis-selling, but the farcical state of the Brexit negotiations is still affecting many pensioners living in Europe..One British MP, chair of the work and pensions committee Frank Field, is leading the fight against rogue IFAs who prey on pensions savers, especially in popular retirement destinations such as Spain.
According to the committee, 'parasitical introducers' and 'dubious advisors' have shamelessly cheated many thousands of members of pension schemes, robbing them of the opportunity to receive pension payments guaranteed for their lifetimes. Field is now advising all expat pensioners who have opted for a SIPP to have the investment checked as soon as possible for mis-selling or any other irregularities.