MPs helping PremierFX expat victims may get a hearing in the House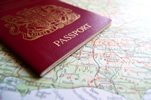 British lawmakers are now rallying round expats in Mallorca hit by the PremierFX crash.
Palma based currency exchange firm PremierFX collapsed almost a year ago, leaving millions in unpaid debts. Whilst no progress has been made and those who lost are giving up hope, dozens of UK lawmakers are now calling for a debate on the issue. The action follows an extensive probe resulting in coverage by an English language expat newspaper and the revelation that scores or expats have lost their retirement savings.
PremierFX had hundreds of clients, the majority of whom were retired British expats living in Spain. According to one British victim, a group of 25 MPs led by member for Dover Charlie Elphick is now spearheading an attempt to get a parliamentary debate on the issue as it stands. According to single mother victim Pauline Creasey, concern is now evident in the British parliament over the way the investigation into the crash and FX's trading in general had been handled.
Mr Elphick, a former lawyer, is attempting to secure a debate in order to focus on the victims' concern and dissatisfaction about the lack of police input into the investigation.He believes it's totally unacceptable that the law isn't involved in a scandal which robbed hundreds of Britons of their life savings, saying the issue should be scrutinised properly and considered as criminality, as a crime was certainly committed.
Elphick's political intervention came as Santa Catalina-based Dale Brazil, another British expat who'd suffered a loss of £30,000, expressed her concern that the Financial Conduct Agency, the UK's financial watchdog, had simply closed down its investigation after having delayed for nine months before making a report. MPs, she said, have been keen to pursue the issue, but are continually being told by Surrey police and the FCA they don't have the funds to mount an ongoing investigation. It's to be hoped that a debate in the House will at least stimulate some interest in helping those left without funds get reparation one way or another.
Sadly, this is just another example of how British expats, most of whom are retirees, are scammed out of their life savings by crooks acting as financial experts. Despite endless warnings on and offline, some from the FCA itself, expats as well as Britons living in the home country are proving easy pickings for financial industry low-life. A long-term, government sponsored and financed mainstream media expose of how these people fleece those unused to financial matters is long overdue, as are more stringent penalties and stripping of their assets for those who're caught.