Mexican crime wave ignored by expat property purchasers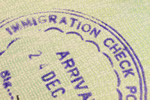 In spite of worldwide reporting of increased crime in many Mexican expat hubs, buyers are still flocking to popular resorts.
Mexico's surging, drug-related crime wave hit the headlines when a number of countries upped their warnings about travel to large swathes of the country including a number of popular resorts and retirement destinations. Reports of bombings, extortion and other examples of drug cartel fuelled violent crime involved previously unaffected cities such as Los Cabos and Cancun with their long-established expat communities and high tourist numbers.
A recent report spurred a security alert banning US government staff from Playa del Carmen after a tourist ferry bombing injured both US and foreign nationals. Another bomb was found in another vessel soon after the explosion, with France, the UK and Canada posting travel warnings as a result. However, in spite of the increased danger to visitors and expat residents alike, the demand for properties in the affected areas doesn't seem to have diminished, with several areas seeing an actual increase.
According to several real estate conglomerates, the dramatic reports of cartel-related crime don't seem to have affected the property market, with US citizens in particular still arriving to buy retirement villas as well as holiday homes. As always, the attraction is the weather and the comparatively low cost of living as well as the dream of a laid-back beachside lifestyle. It seems the possibility of a slightly shorter life than envisaged isn't of concern, possibly due to the increased incidents of gun violence back in the USA.
Buyers are still arriving in Cancun, with tourist numbers also on the increase. According to local realtors, the purchase of real estate anywhere in Mexico isn't controlled by local crime rates, as other factors such as currency exchange rates, interest rates, cost of living and comparative property prices are considered more important. In addition, beaches, sunshine and good healthcare are the arbiters of choice, with Mexico happy to provide in spite of its internal problems.