Ireland brain drain: One in four employed graduate emigrated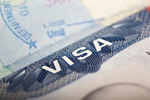 A recent study has shown that as many as one in four Irish graduates who have found work since completing the studies have emigrated, with the medical and teaching professions particularly popular overseas.
The Higher Education Authority (HEA) report showed that one in four students who graduated with honours degree programmes in the 2012-13 year had since found work overseas, compared to only one in ten in 2008.
The data is based on questionnaires from Ireland's seven universities and six teacher training colleges about the first destination the graduates work in nine months after receiving their degree.
The general pattern is of a relatively stable rate of employment among honours bachelor degree graduates, with the figure rising from 51 per cent in 2012 to 52 per cent in 2013, but researchers have noted that this is being strongly held up by emigration.
The proportion of honours graduates now working in a foreign land has risen from five per cent in 2008 to 12 per cent in 2013. Over that period, the employment among honours graduates in Ireland fell from 45 per cent to 39 per cent.
The report said it was unclear whether graduates were emigrating out of choice or necessity. The top five countries chosen by the graduates were the UK, Australia, the US, Germany and UAE.