Expats in Qatar concerned over possible military action by Arab nations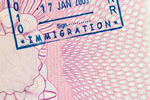 Concerns are being raised amongst expats working in Qatar regarding the possibility of military action by the five Gulf States due to the continuing standoff in the diplomatic embargo.
The Qatar Amir has warned the five Arab nations involved in the ongoing diplomatic dispute not to begin military action against the emirate. Should this happen, he said, the entire region would descend into chaos. Ruling Sheikh Tamin bin Hamad al Thani believes the offer by Donald Trump of a meeting between Qataris and representatives of Egypt, Saudi Arabia, Bahrain and the UAE might help end the ongoing crisis.
In an interview on CBS News, Sheikh Tamin told reporters no reply from the five states had yet been received, even although the proposed meeting was to have taken place in the very near future. The threat of military action surfaced soon after the boycott began on 5 June, and seems to be still on the cards. Shortly after the boycott began, Arab news outlets encouraged a military solution but were talked down by government officials. Saudi and UAE military had previously deployed to Bahrain in order to stop its 2011 Arab Spring protests.
After Kuwait's Emir Sheikh Sabah al Ahmad al Sabah's meeting with Trump in September, the Kuwaiti leader said mediation by the president had helped avoid violence resulting from the tense situation. However, his comments are being heavily criticised by other Arab leaders as they suggest it attacks Saudi Arabia and the UAE. Qatar, they believe should simply accept its isolation and do as it's told by its neighbours.
The sticking points haven't changed, although Qatar seems to be dealing satisfactorily with the situation, according to Western observers. Doha's denials of links to Islamist fundamentalists go back a good while, and its ties to Iran involve a massive, shared natural gas field, a tricky concept to dismantle. In the meantime, Qatar is attempting to enhance its relationship with the European Union, which is also in talks with other Gulf States.
Expats working in Qatar seem to be in support of the government's efforts to rationalise the situation, but still have concerns about the possible military consequences of the emirate's exclusion from the Middle East club.