News - Emigrate UK Page 8
This is the category page for all news here on emigrate.co.uk, where you can view all the emigration news.
Is the Philippines the answer for expats needing a new location?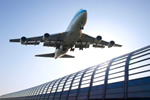 For several decades the Philippines as an expat destination was a well-kept secret, but it's now out there as a great choice for retirees as well as those looking to find a job in this beautiful country. According to a recent survey, the island archipelago is now ranked as the 24th best world country for expatriates, moving up four...
Expats in Bahrain to pay compulsory private health insurance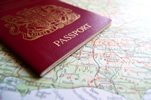 Getting to grips with expat healthcare in Bahrain. For expats relocating to Bahrain, it's comforting to know the country has a comprehensive, modern system comprising both public and private facilities and experienced, qualified practitioners. The public hospitals' standards compare well with those of private facilities elsewhere in...
Hong Kong protests still threatening expat financiers' lives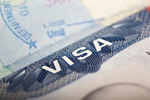 As the Hong Kong protests become ever more violent, Shanghai and Singapore are threatening the island's prime position as Asia's major financial hub. Protests are nothing new for Hong Kong's expat residents, but the continuing street riots have now lasted for over five months and aren't going away any time soon. For some years,...
Namibia joins the contest for wealthy long-stay expat retirees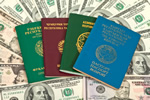 Wealthy expatriate retirees with a taste for adventure may now have the opportunity of a lifetime. The Southern African state of Namibia is already a favourite with travellers for its world-beating dramatic scenery, but settling down in the country as an expat retiree is fraught with mind-bending bureaucracy. Even those intending to ...
Success of Portuguese Golden Visa responsible for overheated property market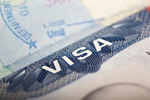 Portugal's overheating property prices may result in changes to its Golden Visa deals. In a recent announcement, Portugal's minister of the economy confirmed the likelihood of cutbacks to its popular Golden Visa programme as it's thought to be the reason behind the country's overheating property prices. Pedro Siza Vieira told the...
Expats in New Zealand now facing poverty due to soaring costs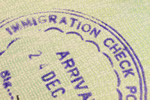 Is New Zealand now far too expensive for all but wealthy expatriates? For decades, New Zealand was a favourite expat destination for Brits as well as incomers from many other world countries, but reports of its soaring cost of living are now suggesting its reputation is shot. In the main, the majority of expat arrivals in the stunningly...
Is Costa Rica an expat retirement alternative to Europe?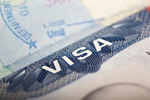 Nowadays, Costa Rica isn't just a favourite destination for USA expats. Traditionally, British expats looking for a change of lifestyle after retirement kicks in head for Spain, Portugal or another sunny, warm European destination with an established expatriate community. In a similar way, USA retirees have always favoured Mexico, Costa...
Becoming a single female expat can be the lifestyle change you need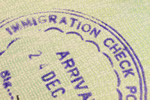 Careful planning after research makes moving overseas as a single woman a breeze! Emigrating to an unfamiliar land is correctly seen as daunting for new expats due to culture shock and the total unfamiliarity of just about everything, but for single women it's generally seen to be far worse. However, careful research, forward planning...
Hainan now encouraging global expat professionals with perks and permanence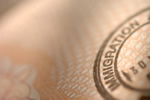 China's Hainan island province is now proving popular with talented expats from scores of world countries. A release from the island's Administration of Foreign Experts Affairs has revealed work permits have been given to no fewer than 1,507 talented expat professionals hailing from over 80 countries worldwide. The majority arrived...
New expat retirement survey sees Spain take top spot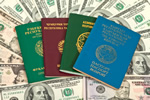 Finding the best European destination for a settled, affordable retirement may be a futile exercise should Brexit happen, but there's still hope. For those still living in a dream world and hoping against hope it'll become reality when common sense prevails, the latest survey gives an obvious winner and some interesting alternatives....