International Relocation News - Emigrate UK Page 52
This is the category page for all International Relocation news here on emigrate.co.uk, where you can view all the International Relocation emigration news.
Canada jobs expo tempts young Irish graduates to new life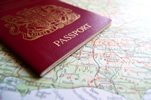 The previously successful Canada jobs fair known as the Working Abroad Expo is in town again, attracting the brightest and best with jobs in Canada, Australia and New Zealand. Now showing at the RDS in Dublin, the exposition has already attracted thousands of jobless Irish youth determined to change their lives by migration to a new land....
Survey shows 14 per cent of Bulgarians eager to emigrate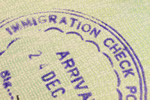 A Bulgarian government survey has shown that 14 per cent of the country's population intends to emigrate on a permanent basis. The National Centre for Public Opinion Research survey took place from 20 to 27 September and indicated that the number of Bulgarian wishing to permanently leave the country had increased by three per cent over...
Poverty and unemployment drives Somalis to migration or terrorism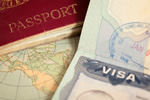 There's a stark choice for the youth of Somalia between poverty, becoming involved with crime or terrorism or migrating to try and find work overseas. According to a recently-released United Nations, the unemployment rate for Somalis between the ages of 14 and 29 is 61 per cent for men and 74 per cent for women. The report also states...
Increase in enquires from young successful Brits looking to move abroad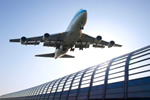 According to a leading wealth management firm, a greater number of successful, wealthy people are considering leaving the UK to start a new life in another country. The deVere Group said that during the third quarter of 2012, 36 per cent more Brits who had not yet had their 40th birthday were looking for expat wealth management advice than in...
Mass emigration sees Lithuanian population drop below three million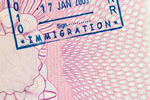 According to official figures, the population of Lithuania has dropped below the three million mark and is now at its lowest level in decades. The main reason for the Baltic state's loss of citizens is emigration to other European countries in search of a better quality of life. A national census conducted by Lithuania's statistics...
Pope discourages Christian youth from leaving Lebanon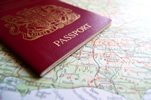 The Pope has made an appeal to young Lebanese Christians not to choose emigration as a reaction to sometimes difficult circumstances. He explained that they represented the future of the country and as such should be forging closer ties with young Muslims and advocating greater cooperation, religious freedom and tolerance. This is the...
Rise in the number of Mexicans choosing to emigrate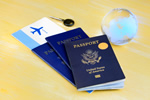 Mexico's National Institute of Statistics and Geography has reported an increase in the number of people leaving the country for the quarter of the year ending in June. The figures show a population loss of 27.6 people for every 10,000 living in the country. The figure, which is the highest it has been since 2008, is calculated by...
New Zealand confirms record numbers leaving for Australia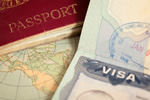 A record number of emigrants have left New Zealand over the last year to look for better economic opportunities in Australia, according to recently released statistics. Statistics New Zealand has reported that 53,900 people crossed the Tasman in the 12 months to July. The latest emigration figures are a significant increase on the 46,450...
Portuguese students plan to emigrate after graduating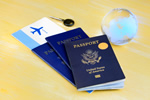 A recent study into the plans of Portuguese students after they graduate has shown that the majority are thinking about travelling broad in order to find work. The study was undertaken between May and June this year by student associations across the country and discovered that 69 per cent intended to emigrate once their studies are...
Economic gloom forces Poles to look abroad for jobs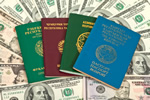 The difficulty of finding a job at home is causing an exodus from Poland, particularly among the educated and the young. Many Poles are worried that the dire economic situation in their country will mean that they will not be able to find a job or further their careers. According to Rzeczpospolita, many have decided to try their luck in other...