International Relocation News - Emigrate UK Page 53
This is the category page for all International Relocation news here on emigrate.co.uk, where you can view all the International Relocation emigration news.
South African youth believe future will be better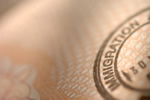 A recent survey of South Africans has revealed that the biggest worry among young people is the lack of employment in the country. The research was conducted by Pondering Panda via mobile phone and took into account the views of more than 18,000 South Africans. Jobs were the biggest concern for 23 per cent of those who responded to the...
Higgins suggests using abandoned estates as emigrants holiday homes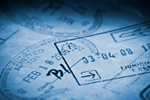 Irish President Michael D Higgins has proposed to utilize ghost estates as holiday homes for emigrants who have fallen on hard times overseas. During yesterday's visit to west London at GAA grounds, Mr Higgins said the idea of making use of the empty estates around the nation was a worthy consideration. Initially, the proposal came up...
Tokyo surpasses Luanda as priciest city for emigrants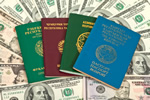 Tokyo has overtaken the Angolan capital Luanda as the globe's priciest city for emigrants, out of 214 cities ranked by Mercer, as Moscow continues to be the most expensive city to live in Europe. According to Mercer's yearly Worldwide Cost of Living Survey, recent global events, including political and economic turmoil, have changed...
New immigration crackdown requires ?20k salary for foreigners marrying Brits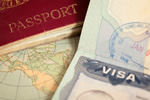 Under a new immigration crackdown, British nationals hoping to marry foreigners must now have to earn a £20,000 salary if they wish to establish their family in the UK. The planned reforms mean that lower-salaried Brits would be pressured to emigrate if they wished to be with a loved one from abroad. Adding to the financial demands, if...
Four Irish families emigrating each week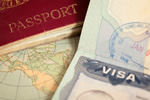 Around four Irish families are emigrating every week, reports one of the country's biggest storage and removal companies. Careline, which operates in Dublin, Limerick, Cork and Galway, says public demand for its services stemming those leaving the country has gone up during the last 18 months. 

 Noel Power, the firm's general...
3K Irish emigrating per month to UK, Canada, USA, Australia and New Zealand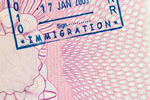 As reported by Irish Central, the most recent report from Ireland's Central Statistics office reveal that over 3,000 Irish people are emigrating from the country every month, the highest rate since the Famine. Around 76,000 people emigrated from Ireland during the year leading up to April, which includes around 40,000 Irish nationals. In...
Singapore is most liveable city in Asia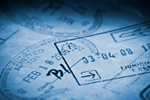 As reported by the Telegraph, Singapore has been named the globe's most liveable city for expatriates in Asia, beating competitor Hong Kong which now suffers from a grave air pollution problem. A study conducted by ECA International, a human resources consultancy firm, shows that Singapore boasts consistently fine air quality, an excellent...
Irish immigrants settle in New Zealand in waves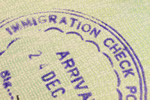 As reported by Irish Central, New Zealand is now attracting waves of Irish emigrants who have found themselves in hard times at home. Of the over 40,000 people who left Ireland in 2011, nearly 2,000 now consider New Zealand home, while thousands more are still on their way. But the emigrant generations of New Zealand have discovered...
Irish exodus continues sparking removal business boom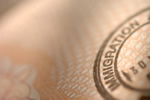 As reported by The Cork, the international removal companies of Ireland have seen demand for their services soaring as more and more people are forced to emigrate. Very few businesses actually benefit from rising jobless rates and the effects of recession, but the removal firms, which during the Celtic Tiger era transported the possessions of...
Kiribati islanders to emigrate due to rising sea level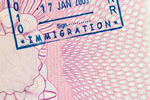 As reported by Mail Online, an entire Pacific nation may be forced to emigrate because their land has started to disappear under the waves. The tide has begun to reach the homes and villages of the locals who live on the 33 coral islands constituting the Kiribati islands. Anote Tong, who is the Kiribati president, recently announced his...