Expat market in China sees evolution and increased diversity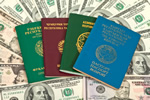 In spite of media accounts suggesting that the expat community in China is shrinking, the market is evolving to include more nationalities and individual groups.
Given the rapid expansion of the world's second most powerful country, it's no surprise that adventurous expat workers are rushing to get on the ground in China. In spite of rumours of many leaving due to the appalling pollution levels in most of the large cities, the expat world across the vast country is expanding at a high rate.
Estimating the actual number of expats working in China is almost impossible, as many blogs simply factor in Westerners, and the Communist government's statistics don't include, for example, Taiwanese and Hong Kong nationals. Another problem is that the many incomers from South Korea and Japan tend to isolate themselves in their own communities and stick with their own cultures and languages.
Nevertheless, it's becoming obvious that a good number of mid-level expats whose initial contracts have ended are opting to stay on. This contrasts with senior level executive expatriates, a higher percentage of whom are leaving for their home countries, citing environmental concerns amongst other reasons.
The changing needs of the Chinese business sector are also affecting the demographics of the expat community as a whole, with workers from South Asia and ASEAN arriving to staff manufacturing, distribution, logistics and supply chain companies. Western expat executives are now more likely to be seen training their Chinese replacements in cities such as Changsha or Qingdao than sitting in Shanghai offices, as many younger Chinese are now returning from overseas universities.