Immigration News - Emigrate UK Page 47
This is the category page for all Immigration news here on emigrate.co.uk, where you can view all the Immigration emigration news.
Canada immigration regulations blur when sickness involved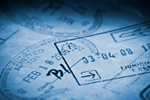 Renewing questions on when and if a potential immigrant's health issues should bar the candidate from immigrating, the Canadian Federal Court has overturned a government resolution to keep a Panamanian man from entering the country due of the possible financial burden to the Health Department from his HIV infection. Nestor Ovalle holds...
2011 saw rise in Estonia immigration and emigration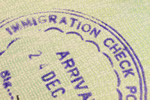 Data from Statistics Estonia reveal that 6,214 people emigrated from the country in 2011 – an increase of 920 from the year before. Immigration figures also went up by 899, reaching 3,709, reports the Estonian Public Broadcasting. Similarly to other years, more females were exiting the country, while more males were moving in, the...
West Java to crack down on immigrants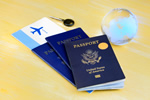 Following reports of extensive visa abuse, the West Java government has announced plans to crack down on firms, religious establishments, and NGOs employing illegal volunteers and workers. 

 Hening Widiatmoko, head of West Java Manpower and Transmigration Agency, says the agency will create a task force with the Immigration...
Venezuela immigration twice as high as emigration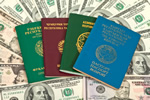 While opposition forces in Venezuela argue that many businesses, professionals and upper class citizens are emigrating from their homeland, government proponents argue that the South American nation is now a "pole of attraction" since it became the number two immigrant destination spot on the continent. A recent 18-minute video titled...
Australian immigration news: India now top source, beating UK and China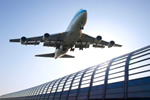 According to Australian immigration and citizenship minister, Chris Bowen, this year has seen India become the top source country with the largest number of immigrants to Australia. When visiting recently, Mr Bowen told The Times Of India: "The strongest link between Australia and India is people to people through immigration. India...
3K Irish emigrating per month to UK, Canada, USA, Australia and New Zealand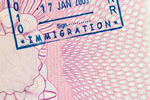 As reported by Irish Central, the most recent report from Ireland's Central Statistics office reveal that over 3,000 Irish people are emigrating from the country every month, the highest rate since the Famine. Around 76,000 people emigrated from Ireland during the year leading up to April, which includes around 40,000 Irish nationals. In...
Aussie Customs intercepts boat with 55 asylum seekers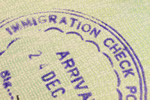 As reported by the Australian, a boat full of asylum-seekers was intercepted yesterday by customs near the Australian mainland, one week after 10 Chinese citizens arrived to Darwin by boat. Jason Clare, Australia's Home Affairs Minister, has confirmed the interception of a boat southwest of Browse Island which was carrying 55 asylum-seekers...
Canada emigration to cost rich foreigners more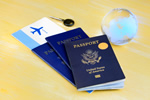 As reported by Reuters, the Harper government is changing up the national immigrant investor programme to ensure that the money brought in by wealthy foreigners as a pre-condition of entry is utilised in Canadian firms instead of sitting idly in bank accounts. The Conservatives are expected to, at minimum, double the cash which foreign...
Peters urges NZ to examine immigration blunder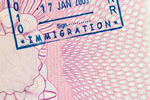 As reported by News Talk ZB, First leader of New Zealand Winston Peters is urging heads to roll over bureaucratic ineptitude which caused an illegal migrant banned from the country to still receive $360 a week from an illness benefit. In 2008, Salam Mansoor Abdelabbas Al-Bawi received a sentence of six months in home detention, after...
Canada MP slams immigration denial of Down Syndrome woman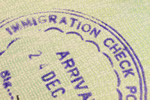 As reported by CTV, a New Democrat MP is demanding that the Canadian government overturn a decision barring a Indian family from emigrating to Canada, whose son lives in B.C., because their full-grown daughter has Down Syndrome. Kevin Patel, the son who lives in Vancouver, wished to sponsor his family to enter Canada and become permanent...