Immigration News - Emigrate UK Page 46
This is the category page for all Immigration news here on emigrate.co.uk, where you can view all the Immigration emigration news.
Canadian minister questioned on cuts to refugee health care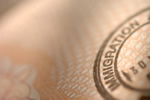 Jason Kenney, the Canadian Citizenship and Immigration Minister, has been facing questions over his decision to cut health care to refugees. At an event held by the Chamber of Commerce in Leduc, Mr Kenney was asked by Toronto family physician Dr Sheila Wijayasinghe about the reduction in health care benefits which will be permitted to...
UK attracts high number of EU emigrants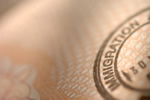 New figures published by Eurostat show that there are more immigrants living in Britain than nearly every other country in the European Union. The only two countries to have a higher number are Germany and Spain. It is estimated that around a third of immigrants in the UK have crossed over the border from other European nations. However,...
Gay Filipino woman challenges deportation from the US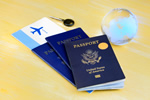 A Filipino immigrant in the US has filed a lawsuit in which she claims she is exempt from deportation because she is married to an American of the same sex. The class action is reportedly the first of its kind ever filed against the Department of Homeland Security. A challenge has been made against the Defence of Marriage Act by Jane...
UKBA failing to deal with immigration backlog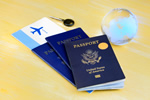 A new report by a government immigration inspector suggests that the UK Border Agency doesn't have an adequate system in place for dealing with the rising number of foreign nationals in Britain who are staying on even though their visas have expired. The report claims that the number remaining in the country without the proper paperwork has...
Migrant figures in UK double in some areas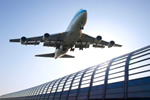 New figures suggest that in some areas of the UK the number of people settling from abroad may be more than double previous estimates. A change in the way the Office for National Statistics calculates its immigration numbers indicates a sharp increase in some parts of Aylesbury, Herefordshire and London. However, some councils, such as...
New UK citizenship test announced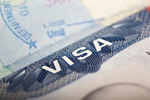 Ministers have suggested changing the test immigrants are required to complete when applying to settle in the UK. Questions on the Human Rights Act and benefits claims will be left out in future and be replaced by questions concerning British culture. Potential immigrants will soon be required to know more about Florence Nightingale,...
Asian demography surpasses other minorities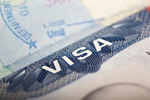 According to a Pew Center study, Asians have surpassed Latinos as the most rapidly growing group of immigrants in the United States. Asians now make up over 36 percent of all newcomers in the US in 2010, compared with 31 percent of people of Hispanic origins in the same year. Asian immigrants are also the most educated population of...
Hungarian Ministry says Roma fake reasons to flee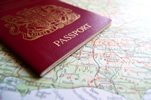 According to a Hungarian government statement, many Roma seeking asylum in Canada, who claim to be escaping political oppression, are in fact motivated by the liberal social benefits. A statement issued by the Human Resources Ministry said Hungary observes human rights and is a "democratic constitutional state". Anyone seeking...
Growing number of Russians willing to emigrate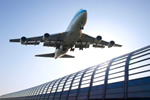 During the past three years, the amount of the Russians considering emigration has increased from 13 percent to nearly 20 percent. However, according to the new Levada survey, only 1 percent have taken any real steps in packing their suitcases. Meanwhile, the number of people who previously preferred to stay in Russia has fallen from 80...
8 Cubans flee Mexican immigration facility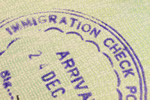 A communiqué has been released for eight Cubans who fled an immigration detention camp in the Mexican state of Veracruz. The eight Cuban runaways, whose immigration statuses are not yet known, fled the Acayucan facility early last Friday, said the National Migration Institute (INM). When the escape was discovered, a report was made with...