Immigration News - Emigrate UK Page 45
This is the category page for all Immigration news here on emigrate.co.uk, where you can view all the Immigration emigration news.
Arizona immigration law opponents challenge police stops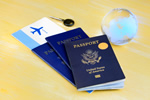 Opponents of Arizona's controversial immigration law have asked a US District Court to hold off on passing a part of the legislation which allows police to demand to see the immigration papers of anyone they arrest and suspect of being in the state illegally. The US Supreme Court has already upheld the provision. Immigration groups and...
Majority of immigrants are happy with New Zealand life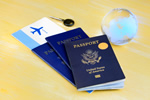 A recent survey of migrants in New Zealand has revealed that the majority are satisfied with their new lives. The study was conducted by the Ministry of Business, Innovation and Employment and found that the main reason for people wanting to move to New Zealand was to be with a partner, family or friends. The second most popular reason was...
Nevada ad attacks Obama deportation record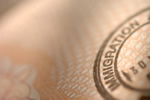 A Spanish-language commercial has been launched in the US state of Nevada attacking the Obama administration for deporting a record number of immigrants. The 30-second spot is called No More Lies and accuses Mr Obama of deporting more people than any president who has gone before him. The commercial also attacks Mr Obama for not pushing...
Turkey attracting German workers as economy flourishes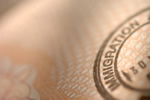 While much of Europe continues to concentrate on finding ways of dealing with the region's debt crisis, neighbouring Turkey appears to be flourishing. For this reason the country is attracting the attention of German firms looking to invest and German-born Turks looking for jobs. Analysts are predicting that as growth declines across the...
Greece launches crackdown on illegal immigrants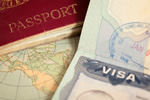 A crackdown by police in Athens has led to the detention of around 6,000 people suspected of being illegal immigrants. Although most have since been released the authorities have said that some 1,600 people are to be deported. Nikos Dendias, the Greek public order minister, said it was essential for the country to build a better way of...
Australians and New Zealanders leave UK for better job opportunities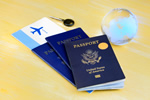 As the economy in Britain continues to struggle a large number of expats who arrived in the country from New Zealand and Australia are returning home to look for better job opportunities. Whereas the number of jobs available down under has hit the highest level in eight years, the situation in the UK is almost the opposite. Research...
Spain demands proof of financial stability from expats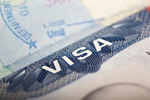 Spanish ministers have announced that they will be introducing new rules which mean that any European national who decides they want to live in the country for a period of more than three month will have to prove that they can pay their own way. Foreigners will now have to show that they will not become a burden on the Spanish government...
Britain no longer providing most migrants to Australia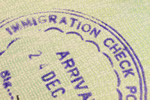 For the first time since the mid-90s Britain is not supplying the highest number of immigrants to Australia. For the year 2011-2012 the most migrants came from India followed by China pushing the UK into third place. The number of British migrants entering Australia in the last year is slightly up on the year before at 25,274 but is still 20...
Rights of overseas workers defended by Australian DIAC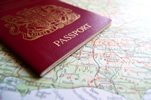 In a move to end the exploitation of foreign workers in Australia, the Department of Immigration and Citizenship has said that temporary sponsored workers must be given the same terms and conditions of other Australian workers. The department added that it would not accept excuses for underpaying workers from abroad or any other forms of...
India provides highest share of migrants entering Australia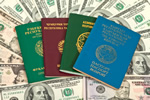 For the year ending in June 2012, more permanent migrants to Australia came from India than from any other country. The next highest intake came from China. A shortage of skilled workers in Australia has meant that the government is looking to fill vacancies from overseas. Many of the positions are in the country's booming mining industry....