Immigration News - Emigrate UK Page 44
This is the category page for all Immigration news here on emigrate.co.uk, where you can view all the Immigration emigration news.
Number of people emigrating from Ireland continues to grow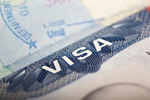 Figures released by Ireland's Central Statistics Office show that the number of people leaving the country was higher this year than last year. For the year ending in April, 46,500 Irish nationals decided to emigrate, a year on increase of 16 per cent. The figure for all nationalities leaving Ireland hit 87,100 compared to the previous...
Emigrating to Australia: Introduction of a tougher immigration policy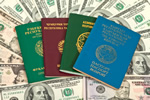 Australia's foreign minister has explained to a gathering of business people in New York how his country plans to introduce a tougher immigration policy for those seeking asylum from war zones and poorer countries in Asia. At the same time he explained that it was going to be important for the Australian economy to tap into the market being...
Scotiabank announces alliance to help immigrants from India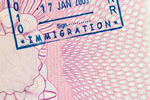 A new alliance has been announced between Scotiabank in Canada and Kotak Mahindra Bank of India which will make it easier for those looking to emigrate from the sub-continent to Canada to secure financial services. The deal will also provide investment services and accounts for Indo-Canadians in India. Retail Distribution Executive...
MPs call for reclassification of immigrant students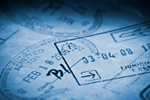 A group of MPs is calling on the government to adjust the way in which it classifies students who have come to study in the UK from other countries. The Business Innovation and Skills Committee has published a report in which it says international students should no longer be included in net migration figures. However, Mark Harper, the...
Singapore authorities worried about levels of expat hatred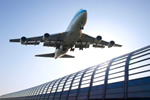 Singapore's prime minister has said he is concerned about the level of anti-foreigner feeling in the island-state, adding that he is worried that the situation could damage how people abroad feel about the country. In a speech to the nation Lee Hsien Song said he was worried by how much anti-expat sentiment he was witnessing. In the...
Whites and Indians most likely to leave South Africa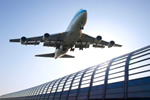 A survey of young people in South Africa has revealed that as many as half of the country's population who are of Indian-origin are considering moving abroad. The study was conducted by consumer insights company Pondering Panda and found that 22 per cent of black South Africans were also thinking about emigrating to another country. Top...
UK Immigration figures down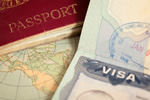 Damian Green, the minister in charge of immigration, has said that new figures released by the Office for National Statistics prove that the government is achieving its aim of reducing the number of people entering the country. However, although net immigration appears to have dropped from 252,000 to 216,000, the ONS said that the margin for...
London Metropolitan University loses visa licence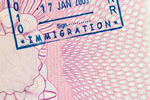 Overseas students attending courses at London Metropolitan University are facing deportation after the European Union revoked the establishment's right to sponsor students from outside the EU. According to the UK Border Agency, the university has failed to deal with systematic failings it was ordered to address six months ago. A task...
Most liveable city on the planet is Melbourne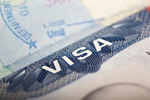 A study by the Economist Intelligence Unit has resulted in Melbourne, Australia being considered the most liveable city on the planet. The Victoria state capital grabbed first place after it scored highly across five categories – infrastructure, education, culture and environment, healthcare and stability. Second place went to Vienna,...
Butte named most Irish American US city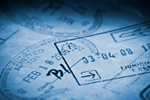 A survey of cities across the USA has revealed that where Boston is unsurprisingly the most Irish American of the major cities, Butte in Montana has the most Americans of Irish descent of any US city. The figures come from the US Census of 2010 in which the Census Bureau asked respondents to note down the ethnic group with which they most...