Health and Environment News - Emigrate UK Page 27
This is the category page for all Health and Environment news here on emigrate.co.uk, where you can view all the Health and Environment emigration news.
UK Foreign Office lists expat destinations at risk of terrorist attacks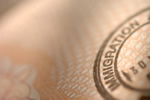 British would-be expats contemplating a move to an overseas location should check their choice against the Foreign Office's list of countries likely to become targets for terrorism. Following the worldwide surge in terrorist atrocities in 2017, a number of destinations favoured by expats and tourists alike have been revealed to be...
Consider healthcare before moving to the EU before Brexit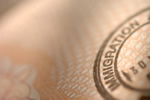 If you're thinking of emigrating to Europe before Brexit hits in, considerations about the possible effects of Britain's EU divorce on healthcare should be closely examined. Expat media reports there are more Britons and expat UK citizens than ever before buying into EU member countries' properties but, especially for retirees, the...
Expat women in Beirut in fear after murder of female British diplomat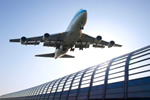 Following the sad news of the murder by an Uber driver of a female British diplomat, expat women working in Beirut are living in fear of their lives. 30-year old Rebecca Dykes, a policy and programme manager with the Foreign Office's Department for International Development, was strangled and dumped on a road outside the city after...
South Africa scores well as an expat destination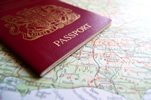 If you're looking for adventure as part of your life as an expat, South Africa is the place to go. Whilst it's not a usual choice for expats, South Africa has a lot to recommend it, especially if you're blessed with curiosity and the desire to include adventure in your new life. A recent survey revealed some 75 per cent of expat...
Expatriates working in Myanmar overjoyed with their disposable incomes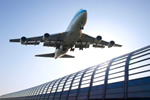 If you're a expat professional looking for a real challenge including plenty of disposable income, Myanmar is the place to go. Happiness is a full wallet for many expats searching for a destination which offers challenges and commensurate financial rewards, with the occasional unlikely location offering up exactly that. For decades,...
Expats have their say on Chinese toilets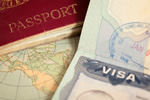 China is a popular destination for adventurous expats looking to start new businesses, but it's perhaps the most foreign of all with its stunning contrasts between huge, ultra-modern cities and third-world rural regions. One thing's for sure, it's totally fascinating in every aspect, including its infamous public latrines! Visiting...
Expat women on relocation more successful than their male equivalents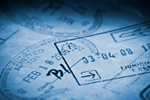 Research shows the most successful 'couples' relocations occur when the female partner is offered the job. Many couples relocate overseas because one person has been offered an assignment, with the most successful relocations taking place when it's the woman who's working, according to a recent study. Author of the study Yvonne...
How to get home help in Singapore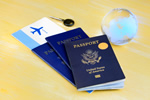 Expat life nowadays isn't as straightforward as it used to be, especially if you're working yourself or a mum with children and working husband to look after. Juggling the needs of a job, family life and social commitments hasn't ever been easy, and being an expat in an unfamiliar land can add extra stress to the experience,...
Expats in Southeast Asia warned over new dengue fever vaccine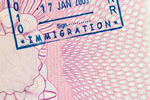 Emigrating to Southeast Asia includes protecting yourself and your family from exotic diseases, but the newly-released dengue fever inoculation could be more deadly than the virus itself. Dengue fever is a scourge across tropical Southeast Asia, spread by a particular species of mosquito which bites during the day. Symptoms vary between...
Why do expatriates love Shanghai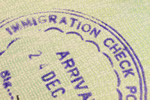 Statistic show over 200,000 expats are now living and working in Shanghai, enjoying a lifestyle based on technology, innovation and change. The huge city itself is a unique and diverse blend of Eastern and Western cultures, ancient history and modernity and endless business opportunities both on-and offline. Given that China is famously...