Relocation specialists urged to factor in pollution when assigning workers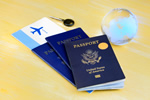 Mobility managers are being urged to factor in the threat of pollution-related illness when assigning workers to Asian locations.
Highly polluted Asian cities including Bangkok, New Delhi, Hong Kong, Beijing and other major Chinese expat hubs are now causing health risks to relocating expat professionals. Relocation companies are facing increasing concerns over pollution by expat employees, with many demanding to either be allowed to return home or offered compensation for the risks to their long-term health. Thailand's annual struggle with dangerously poor air quality is in full flood, with a blanket of haze covering large parts of the country, with New Delhi and Hong Kong in a similar situation. Even Singapore with its enviable position of most liveable Asian city for expats is experiencing worsening air pollution.
Thailand's air pollution in Bangkok and several northern areas is now exceeding safety levels, with residents urged to wear face masks and think twice before taking part in outdoor activities. One well-known mobility management company is recommending the installation of filters and air purifiers both in offices and the homes of assigned expat employees. Mobility management companies in general should accept they have a responsibility to inform potential candidates for assignments of the risk of severe air pollution on long-term health as well as day to day discomfort.
Potential employees should also be given full details of both private and public healthcare provisions as well as the cost of private health insurance. Thailand's private hospitals are geared to treating expats, but costs have now risen to a point where private health insurance covering the usual risks and illnesses is unaffordable for many expats. In addition, the vast majority of medical facilities demand at least some pre-payment before treatment can commence, a tricky situation should a new patient be unconscious and unable to present either medical insurance or a credit card.