Standards and facilities for expats in Saudi hospitals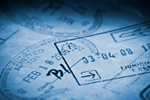 Would-be expat professionals thinking of taking on a position in Saudi Arabia will now need to purchase compulsory private healthcare insurance.
The majority of employers of expats at professional levels are willing to cover the costs of the new compulsory expat healthcare insurance, but what do expats get should they fall ill, especially if they've had to pay for insurance themselves? Different levels of cover are available to international residents, although big businesses are able to negotiate the best prices based on group plans.
Whether you're working permanently or on a temporary assignment, it's best to persuade your employer to cover your health insurance and, once that's settled, you'll find a variety of clinics and hospitals totalling into the thousands across the Kingdom. Standards of care mostly compare well with what's available in the UK, USA and Europe, and a recently introduced referral system is now set in 200 hospitals. The scheme combines primary care with access to curative services and covers all of Saudi society.
Hospitals in the Kingdom have been encouraged to invest in the most up-to-date surgical and diagnostic technology, and most have expat members of staff as well as Saudi professionals, good news for the millions of expats in the Kingdom. A popular referral centre is King Fahad Medical City, home to specialists in haematology, the neurosciences, cancer and diabetes as well as dedicated services for women and children.
Riyadh's King Khalid Eye Hospital is known for its research and educational programmes and is sponsored by Saudi's healthcare investment programme. As regards medical practitioners in general, the Kingdom now has two practising doctors per 1,000 patients, a healthier proportion than the vast majority of doctors in the UK, for example.
Although it's unfortunate the formerly free expat medical care was cancelled, reportedly due to expense and overcrowding in public hospitals, provided the right choice is made as regards cover and any existing conditions, even expat professionals whose employers aren't covering them should be able to afford adequate healthcare in the Kingdom.