Visas News - Emigrate UK Page 23
This is the category page for all Visas news here on emigrate.co.uk, where you can view all the Visas emigration news.
Staff shortage at ASIO to check refugees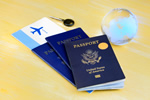 According to a recent audit, the Australian Security Intelligence Organisation, a spy agency that checks asylum seekers for possible security threats, has been battling against rudimentary computer systems, the sudden hike in boat arrivals, and 30% less staff than necessary. The inspection into the ASIO came after criticism of the delays...
Obama pumps up OPT visa scheme for foreign students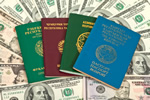 A programme which allows foreign STEM ("science, technology, engineering and math") graduates to work in the United States for 29 months with no work visa has been expanded by the administration of President Barack Obama. The scheme, dubbed the "Optional Practical Training" (OPT) programme, had permitted students to be employed in...
Canada shuts down Tehran visa section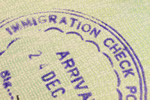 As reported by France 24, the Canadian embassy in Tehran has shut down its visa section as a cost-cutting step which will have an effect on thousands of Iranians. The visa services have now been transferred to Canada's embassy in Ankara, in neighbouring Turkey. People who called the embassy were also told that the visa section had...
Skilled foreign workers may enter Canada faster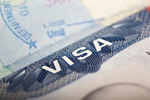 As reported by Reuters, the Canadian government has announced it would relax immigration requirements for skilled foreign workers as the nation desperately needs to fill labour shortages in the construction, oil and mining industries. Canadian Immigration Minister Jason Kenney announced that the government would modify the Federal Skilled...
Australian Immigration Minister criticises Training Minister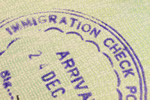 As reported by The West, Chris Bowen, Australian Immigration Minister, has criticised Training Minister Peter Collier for "making undeliverable promises" while attempting to entice 150,000 skilled workers from Ireland to WA. Mr Bowen's reproach came after Ireland's Government called Australia's visa requirements a "major...
Proposed reforms for Aussie work holiday immigration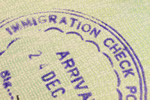 According to Migration Expert, the Australian Tourist Export Council (ATEC) has written a report to the Department of Immigration and Citizenship urging the federal government to pass five major policy changes to a visa category, claiming the reforms could potentially raise Australia's GDP by nearly $275 million within a decade. The...
Immigration visa changes won by Australian skilled labourers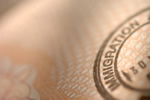 According to Australia Network News, the Australian government has created a new policy which will allow skilled migrants to more easily become permanent residents of Australia. Chris Bowen, Immigration Minister, says the reform will simplify the immigration process for those holding 457 visas which grant temporary job rights, allowing...
US may set tighter standards on cash for visas green card scheme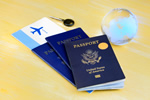 As reported by Fox News Latino, the US government could be tightening its standards on the so-called "cash for visas" green-card programme which was heavily criticised despite giving a positive boost to the local construction industry in many recession-hit markets. The programme, referred to as EB-5, offers wealthy foreigners...
Australian immigration sees rise in short stay visa applications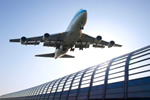 As reported by Work Permit, the Australian Department of Immigration and Citizenship reported an increase in short-term business trips in 2011. New reports show that more than 120,000 applications were submitted for short stay business visas (456 subclass) during the last quarter of 2011. Any holder of the 456 subclass visa can remain in...
Australian Northern Territory welcomes migrants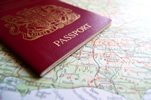 As reported by Australia Magazine, immigrants to Australia will be given a warm welcome in the country's Northern Territory after the approval of a new agreement. The Chamber of Commerce of Australia's Northern Territory claims that the new regional migration deal will be especially helpful for smaller businesses which lose workers over...