Visas News - Emigrate UK Page 22
This is the category page for all Visas news here on emigrate.co.uk, where you can view all the Visas emigration news.
USA poll indicates two thirds of citizens back immigration reform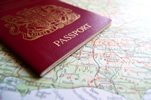 The results of a poll published last Thursday revealed that nearly two-thirds of Americans are in favour of new immigration laws giving illegals official status and the chance to become citizens. The survey, undertaken by the Brookings Institute and the Public Religion Research Institute, saw positive reactions to legality and a path to...
Gang of Eight closer to major legislative immigration reform breakthrough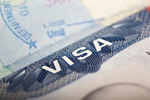 In the midst of partisan congressional battles on gun law and the economy, the bipartisan Gang of Eight is inching closer to a definitive solution to US immigration reform. The four Democrat and four Republican senators have been meeting at least twice a week to thrash out a massive overhaul of the country's immigration laws, the first...
Senators debate huge reduction in family visas as part of immigration reform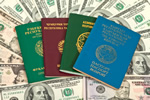 US lawmakers involved in structuring immigration reform are debating plans to severely restrict the number of visas available to relatives of US citizens in order to allow more visas for highly skilled workers. A bipartisan group of eight key senators is studying the plan, which would overturn policies in place for several generations....
San Diego heads the field with unique immigration reform lobby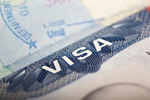 Disparate interests including organised labour, high-tech companies, civil liberties activists, police chiefs, progressive clergy and conservative pastors all joined a novel lobby in San Diego. The coalition thus formed, San Diegans United for Common Sense Immigration Reform, is the first such to surface during the long-running fight to...
New support emerges for US immigration reform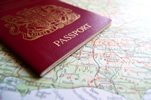 A swathe of new support groups are emerging in favour US immigration reforms as lawmakers get ready to put forward their bipartisan proposals during the next few weeks. The first to declare their support was the National Federation of Republican Women, (NFRW), whose representative announced on Tuesday that a resolution had been passed...
Entry charges mooted for overseas migrants coming to Britain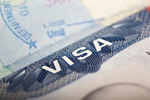 Emigrants arriving in the UK may be forced to pay entry charges, which will be reimbursed on leaving, provided they have not used Britain's NHS services. A financial bond payable on entry is the latest scheme to act as a deterrent to risknationalities. In addition, according to a source close the Home Secretary Theresa May, migrants'...
Aussie row over 457 work visa abuse hots up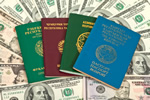 New Australian immigration supremo Brendan O'Connor's announcement that temporary work visa 457 was open to widespread abuse has ignited parliamentary confrontations. Accusations that the 457 visa is being used by Australian companies to employ overseas workers in jobs suitable for Aussie nationals involved claims that jobs were...
NZ immigration bans returning Chinese students for academic failure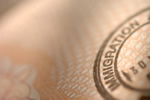 Chinese holders of student visas returning from celebrating the Lunar New Year in their home country have been banned from re-entering the country due to their poor academic performance. According to the New Zealand Herald, Auckland Airport immigration officers refused entry to 14 students out of the 32 stopped at the immigration...
Middle Eastern and North African companies increase expat hiring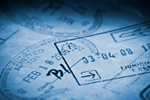 Expat job opportunities in the Middle East and North Africa are due to increase in 2013 as multinational private companies seek more overseas talent. The next three months are expected to see a considerable increase in jobs offered at the junior executive, executive and coordinator levels, giving a chance for new graduates as well as more...
NZ expat Mum facing deportation without her children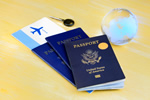 A Nicaraguan mother legally married to a New Zealand citizen and with three children is leaving New Zealand alone in order to avoid deportation and prohibition from re-entering the country. Sisi Cifuentes is planning to fly to the USA where she has legal residency, leaving her children behind with her husband, from whom she separated 18...