New Europeans Green Card for Europe plan now in second phase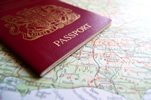 The New Europeans campaign group are now launching their next phase in the fight for citizens whose lives are in chaos due to Brexit.
The first phase of the group's campaign launched the idea of a Green Card for Europe allowing expats to continue their lives as normal despite the referendum's final outcome. The Green Card scheme would allow every EU expat in the UK and all UK expats living in EU member states the freedoms they had prior to the referendum, and has been received positively by a caucus of European Parliament members. In addition, the European Commission's Michel Barnier as well as the Department for Exiting the EU have confirmed they're aware of the proposed scheme.
The group has now reported two major breakthroughs suggesting at least some good news is on the way for the 1.6 million Brits in the EU and the 3.4 million EU citizens in the UK. Last December, the European parliament debated and passed a resolution saying they will not sign off on the final Withdrawal Agreement should it not contain a promise that UK expats in the EU will be granted free movement rights. If the clause is not added, the debate will continue until its inclusion.
Just before the Easter weekend, the EC issued a first draft of the Withdrawal Agreement, which included Article 32. Several hours later it re-issued the draft but with article 32 removed, although references to it still remained in the draft. Neither the UK government nor the EC have yet proposed how to maintain the rights of both groups of expats, although discussions have touched on settled status and residency rights. New Europeans wants an absolute guarantee that UK expats in Europe who've become permanent residents via the withdrawal treaty can live and work freely in EU member states.
The group's goal for EU expats in the UK is to ensure they're not discriminated against by landlords and employers simply because they're EU citizens, with the Green Card for Europe intended as a manifestation of their legal rights to remain in the UK as well as their rights to vote in British regional and local elections.