Health and Environment News - Emigrate UK Page 21
This is the category page for all Health and Environment news here on emigrate.co.uk, where you can view all the Health and Environment emigration news.
Study shows expat children successfully integrate into Spanish life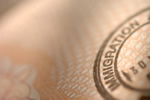 Although expats are generally perceived as older adults, many younger couples with children now leave their home countries for fresh starts overseas. Spain is an ever-popular expat destination for its warmer weather and more laid-back lifestyle than in Northern Europe, but parents can be forgiven for wondering about the effects of...
Coca Cola China offers pollution hazard pay to attract top talent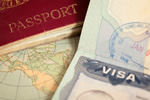 The giant USA Coca Cola corporation is offering a wage premium 'environmental hardship allowance' in order to attract top talent to its Harbin city plant now under construction. The massive new plant in Harbin City began construction last month, and will cost some $100 million to build at a time when highly qualified expat workers are...
Expats looking to buy repossessed properties overseas warned of pitfalls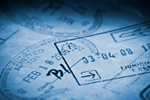 The drastic fall in property prices in many favourite expat destinations overseas is tempting for would-be migrants with homes to sell in the UK as well as for expats on the buy-to-let trail. The boom in property prices in the UK coupled with the massive fall in real estate prices in many Mediterranean hotspots is tempting many...
British expat workers facing increasing numbers of FCO warnings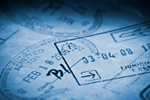 British nationals have been warned to stay clear of Ghajjar and Gaza regions due to the increased danger of attacks. Expats living and working in the region surrounding the Gaza Strip are being warned to stay well away from the border with Lebanon. Fighting between Gaza militants and Israeli armed forces has sent tensions in the region...
New Zealand tops global index on social and environmental performance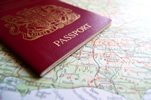 A newly-released study based on rankings of ecological and social factors rather than economic and material output has seen New Zealand take the top spot over the 132 world countries surveyed. The global index survey, undertaken by the Social Progress Imperative, uses 50 indicators of social advancement, including freedom and human...
Four out of every 10 British couples with children would consider emigrating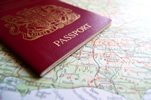 A new survey has revealed that almost half the parents polled would consider emigrating overseas if it benefitted family life and their children. The hope that moving abroad would make the family unit closer was the main motivation for considering leaving the UK, cited by 53 per cent of would-be migrants. An improvement in the family's...
Couple with two children split up by Home Office income requirement ruling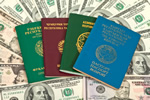 Emigrating is fine if it's voluntary, but not if it's a choice between becoming a single parent or compromising your children's health and education. At present resident in Scotland, Tugrul Keseli and his partner Lyndsey Burke are to be split up by order of the Home Office's controversial new law on financial support for a non-EU...
Cost cutting firms sending staff overseas without health cover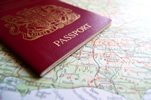 Although all firms with offices overseas recognise the importance of including health cover in expat packages, 25 per cent admit they can't afford to provide it. Results of a recent independent survey have revealed that overseas packages for employees are likely not to provide comprehensive health insurance for staff and their families....
US expats may lose out on heathcare after House rejects bill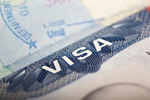 The failure of a bipartisan bill aimed at changing how expats and their insurers fit in to the controversial Obamacare scheme was due to its possible creation of huge gaps in the provision of care. The proposal was aimed at loosening up rules and regulations applicable to insurers covering US expats living overseas as well as for...
Controversial changes to Norway immigration rules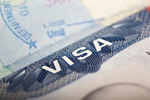 Whilst Norway isn't amongst the most popular countries for general expat attention, recent controversial immigration law changes may make it more difficult for skilled migrant workers to enter. Norway's four centre-right political parties took a week's worth of arguments and disagreement to come to a consensus on immigration law...