Health and Environment News - Emigrate UK Page 21
This is the category page for all Health and Environment news here on emigrate.co.uk, where you can view all the Health and Environment emigration news.
Costa Rica Central Valley becoming the next expat haven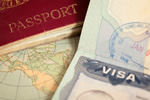 Costa Rica's Central Valley, a high plateau containing the country's capital, San Jose and surrounded by mountains, has long been a destination for adventurous expats. Established expat towns such as San Remon, Atenas, Grecia, Alajuela, Moravia and Heredia are drawing even more residents from overseas, as are the up-and-coming hotspots...
Half of Britons prefer emigration but cost holds them back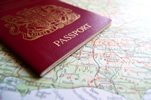 A recent survey indicates that almost 50 per cent of UK citizens would love the chance to emigrate, but finance, family and the hassle involved is holding them back. Not surprisingly, after the worst winter since 1962 piled on the misery of cuts in services and rises in utility bills, most of the 49 per cent of respondents who were keen to...
Burlington Ontario ranks best livable Canadian city for immigrants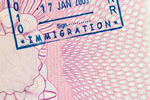 In a Canadian survey into quality of life, the Ontario city of Burlington has scooped the pool for its lifestyle offerings to new migrants, followed closely by Calgary. Money Sense's Best Places to Live for 2013 took into account a wide range of benefits including housing, weather, commuting, wealth, community makeup and the general...
Saudi expat arrivals find no room at the inn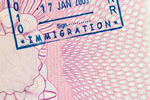 Long waiting lists for homes in Riyadh's coveted expat housing complexes may mean a dismal Christmas for many newly-arrived executives and their families. At present, the market is so tight that desperate private sector employees are posting frantic appeals for family accommodation on the Saudi expat forums. Following the 2003 to 2005...
Mumbai still the safest Indian city for female expatriates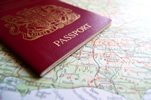 In spite of the recent shocking report of a German expatriate's rape in Mumbai, female expats are still rating the city as one of the safest in India for lone women. A former US resident with a confectionary store in suburban Mumbai is reported as insisting that residents of the city are the most friendly and accommodating of all...
Irish EM trainee doctors threaten emigration or speciality change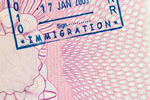 Almost all trainee emergency medicine doctors in Irish hospitals say they will either emigrate or change specialities after new consultant pay cuts were announced. The survey results have shocked the medical community in Ireland, with 97 per cent of those surveyed saying they will seek employment overseas either at the end of their...
NZ agents investigate Samoan migrants? poor living conditions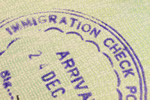 After cries for help on a New Zealand radio station from Samoan migrants living in sub-standard Benneydale accommodation, Waitomo council is sending in agents to check the accommodation provided for the immigrant workers at a local meat factory. One migrant reported broken windows, filthy carpets, no insulation or heating and fleas,...
Australia desperate for foreign healthcare workers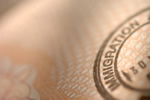 Health Workforce Australia has released a new report in which it claims the country needs to encourage more doctors and nurses to enter the country from abroad to fill a shortfall. The study reveals that in 2009 around a quarter of the doctors working in Australia had acquired their medical training overseas. The report claims that over...
Australian visa applicants urged to have medical insurance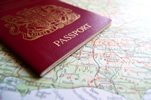 The VP of the Australian Medical Association's Victoria branch, Stephen Parnis, has urged health insurance to become a compulsory requirement for all visa applicants from Australia. Dr. Parnis' remarks arrive after a report put out by the Australian Medical Association indicated that the amount of Australian migrants being treated at...