South Africa out of favour with expat property investors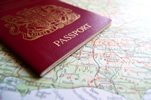 Due to its continuing economic stagnation, South Africa is no longer a favourite for expat property investors.
Analysts believe the growing reluctance of both foreigners and South African expat investors to buy property is a reflection of the general collapse in investor sentiment. An uncertain economic policy following years of economic stagnation as well as the negative news of sovereign rating downgrades to 'junk status' are all reasons why property purchases have slumped. Results of the country's FNP Bank property survey showed further indications of an increased slowdown in foreign purchases of SA property.
The survey took in six of South Africa's major cities and was based on estimations of the percentage of foreign investor property purchases within the actual number of sales. A survey of 2017's second quarter came out at 4.92 per cent of foreign buyers, whilst the third quarter survey result dropped even further, indicating the percentage of foreign buyers was just 3.31 per cent of the total. Overseas interest has been falling steadily since 2015, indicating concerns about the risk of investing at the present time. In addition, residential property sales to South African expats working overseas have also fallen, standing at present at just 2.9 per cent of total home purchases.
At the same time, the International Monetary Fund has lowered its SA growth forecast for 2017 to just 0.7 per cent, with the revision published just ahead of the October budget policy speech. Next year's forecast is lower still, at 1.1 per cent, indicating the country is now mired in a low-growth trap. However, for South African residents, it's not all bad news as the price of commodities has also fallen, according to the latest consumer price index. Fuel, fruits, cereals, oils, vegetables and fats are all cheaper than in 2017. The price of beer, unfortunately for local drinkers, has remained the same, with government stats showing South Africans spend almost twice as much on beer than on vegetables.