Turkey: More than 18,500 migrants rescued from Aegean Sea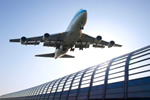 As the illegal migrant crisis in Europe continues to worsen, new figures have shown that 18,598 migrants have been rescued by the Turkish Coast Guard Command in the Aegean Sea since the start of the year.
The migrants, who were trying to reach Turkey before making their way to other European destinations, were rescued in a total of 585 operations, while 39 human traffickers were apprehended from the beginning of the year until 20 July, said a statement by the Izmir Governorate.
Meanwhile, from 15 July to 20 July, some 1,782 migrants were rescued in 43 operations in the Aegean Sea, while one human trafficker was arrested.
Turkey is located between crisis-hit Iraq and Syria in the southeast and the European Union member nations of Greece and Bulgaria in the northwest, making it a transition point for migrants seeking to enter the EU illegally to flee the violence in the Middle East.
However, the large number of migrants crossing the Aegean Sea has led to many deaths and injuries due to ill-equipped vessels that are often overcrowded and abuse at the hands of the human traffickers who have usually received extortionate amounts to transport those fleeing war and poverty.