Expats in Czech Republic now happy to continue working at home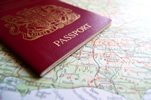 One of the most controversial aspects of the fight against the pandemic is the contrast between the office and working at home.
Whilst the original lockdowns which forced millions including the country's expat community to work from home were brought in, few saw them as a preferential option, possibly mostly due to not being used to self-discipline! However, as working from home has become the norm in a vast majority of countries worldwide, its stigma seems to be fading and its advantages are becoming clearer.
A Czech Republic survey on the subject seems to have established that working at home has had a serious effect on containing the virus, as those who were out of the office also limited other everyday activities including using public transport, shopping and having personal contact with others. Data demonstrates that the average Czech worker had contact with around 19 people prior to the coronavirus outbreak as against late April's estimate of just six.
One research sociologist even went as far as to suggest the difference has contributed to the relatively mild number of infections in the Republic, suggesting that its government should encourage working from home in future. For the many expats living and working in the Czech Republic, working at home may have been far easier than for citizens with, for example, young families or in a flat-sharing scenario, but the ban on normal working conditions seems to have worked elsewhere in the world as well.
It has to be said that the country's approach to defeating the virus has been carefully considered and well organised, unlike those in the UK and USA, where chaos seems to have reigned from the start. On Tuesday, the Czech government declared face masks were no longer mandatory, much to the relief of those who'd religiously worn them from day one. The survey itself was part of the government's Life During the Pandemic project, known for its charting of twice-weekly changes in citizens' behaviour patterns since the middle of March.