Survey names Ottawa as best world city for expats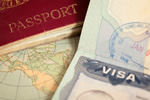 The Canadian city of Ottawa is now the best world city for expats, according to a new survey.
A total of 70 world cities were surveyed using 24 criteria set across the four categories of economics, environment and urbanisation, experience and family/society. The focus was on opportunities and quality of life, with Ottawa heading the list and Cape Town ranking worst.
Up for review by respondents were important aspects including average earnings, hours of sunshine, the cost of healthcare, traffic congestion, English proficiency, the ratio of housing costs to salary and, importantly in this day and age, air pollution. Ottawa's major successes included house price to income ratios, a lack of air pollution and excellent English proficiency, with Canberra a runner-up due to an excellent work/life balance including a 38-hour working week.
Third place was taken by London, perhaps surprisingly due to its present problems, especially as its plus points included investment opportunities, venture capital funding and its high number of co-working spaces. In the UK sector of the survey, Glasgow won out as best city for expatriates as well as taking fifth place in the global survey. In the USA, Washington DC came out as the best city for expats, with New York and San Francisco both beating out London for their better quality of life.
In a separate liveability study, Helsinki, Munich and Oslo took the top three spots for their holistic work/life balances, with Tokyo, Singapore and Washington DC crashing to the bottom of the results due to their over-long working hours and subsequent lack of recreational time. Interestingly, a number of recent surveys and studies now seem to factor in the environmental aspects of the cities surveyed as well as placing far less importance on high salaries and exceptional career opportunities.