New Global Citizen study programme aims at expat students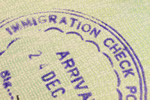 For expat parents wanting their kids to grow up as global citizens there are now six schools worldwide which offer this unique qualification. \
The Global Citizen Diploma recognises the fact that, nowadays, young people are becoming global citizens through their range of learning, their own experiences and the huge amount of information now available online. The high school credential gives a way of creating a publication platform for students which is beyond that of their own immediate circle, thus validating their learning experiences.
Studying for the diploma encourages students to go beyond their comfort zones and fosters both self-directness and self-awareness using their own experiences as measures, both globally and locally. Also encouraged are change, personal growth and authentic action and engagement. The latest school to offer this unique qualification is China's Nanjing International School, thus giving expat students whose parents are working in the city a chance to be amongst the first to get the qualification.
The diploma itself originated in Japan in 2011 at Yokohama International School, with its first graduates awarded the qualification in 2013. Since that point, other like-minded international education hubs have taken it on board, forming a consortium tasked with developing global citizenship education. The Hong Kong Academy is now its admin centre and the other international schools offering the diploma are Mumbai's American School of Bombay, Hawaii's Le Jardin Academy and Bangkok's BIST International School.
Expat parents with access to any of these schools should realise the course runs in tandem with academic qualifications, and is now recognised by international universities. It's seen as an enhancement to more usual studies, giving its students an understanding of diverse human communities, intercultural experience and a thoughtful approach to the plethora of present-day issues. In short, expat students who gain the diploma can become true global citizens at a time when this approach is desperately needed.